Episode 76
Download | Play in New Window
Please Subscribe: Apple Podcasts  (iTunes) | Google Podcasts | Amazon Podcasts | Android-Google Play | Audible |  Stitcher | Player FM | Castbox | Tunein | Spotify | RSS
In episode 76, Jill and Chris talk with Tammy White about her transformational story.
In her 40's Tammy White was busy teaching high school and she felt she was too busy to make self-care a priority… As a result, her health took a nose dive. She was told by her doctors that if she didn't find a way to make a change to her lifestyle, she would die early.
She found a way to change her mindset, build consistency, and improve — both her health and her confidence! Tammy went on to compete as a body builder at age 50 and continued competing 5 times by the time she was 55. In 2018, she retired from teaching high school.
Now Tammy combines her teaching experience with what she has learned as an older athlete to help her peers create their own health transformation story.
In this podcast we discuss:
Why changing your body composition makes the difference
The importance of a trainer
Having a "no date" mindset"
Setting goals and little decisions along the way
Using baby steps to move forward
Fat loss versus muscle gain
Why a bodybuilder physical is NOT the most health
On social media her amazing transformation photo was viewed over a million times.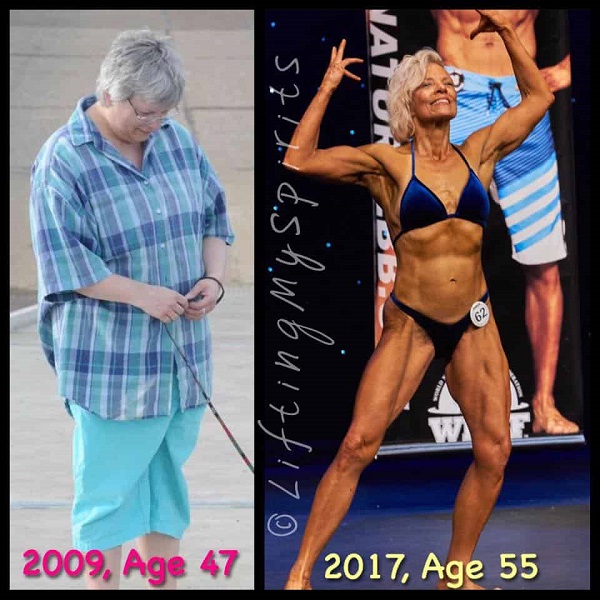 Links:
Her e-book: Lifting My Spirits: A Lifelong Dream Deferred No Longer – Transformation from a Fat Chick to a Body Builder after Age 50
Tammy White's website: Lifting My Spirits
Jill and Chris also discuss the #2021VeggieChallenge as a way of eating more vegetables.