Podcast: Play in new window | Direct Download
Subscribe: Apple (iTunes) Podcasts |  Android-Google Play | Stitcher | Tunein | Spotify | RSS
Brenda started gymnastics when she was five years old and competed at a high level for 15 years. She decided to go into exercise as a profession when she was a junior in High School. With a major in exercise science, Brenda earned a Bachelors of Science degree from Kent State University.
Brenda holds the following certifications:
NASM (National Academy of Sports Medicine) Certified Personal Trainer
NASM Fitness Nutrition Specialist
She owns and operates Iron-Oak Fitness in Solon Ohio. Iron-Oak Fitness is a gym with daily challenging workouts.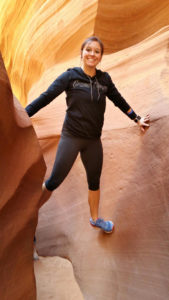 In this podcast, Brenda explains the following to us:
1) Olympic LIfts (one rep max of a thruster, dead lift, power clean)
2) Endurance
3) Metabolic conditioning (cardio)
4) AMRAP (As Many Reps As Possible)
Most trainers will offer a free session. Brenda suggests that we ask them: why is this good for me? What muscle is working? Trainers should be able to answer your questions. Also, they should ask you if you have any past injuries so that they can develop a program to work around your injuries. They should follow up with you.
After a work our you should be sore (DOMS – delayed onset muscle soreness) where your muscles ache 24 hours after the workout, increasing around 48 hours but goes away after 72 hours.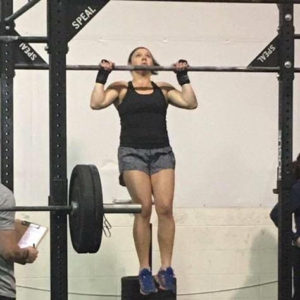 If you have pain in your joints or only on one side or a sharp pain, that may be an injury, not muscle soreness.
Strength or Cardio? A combination is best with 2-3 days of full body strength conditioning and cardio workouts for 30-60 minutes on the days you are not strength training, with one rest day a week.
Brenda stresses being consistent. If you fall off your workout routine, just get back into it. If you only have 20 minutes, walk around the block.
Brenda suggests that you track your food in My Fitness Pal (a free app) for 2 weeks before making any changes. She suggests that her clients try to aim for 40% Protein, 30% Carbohydrates and 30% Fats as a starting point. Try this before adjusting. My Fitness Pal can easily show you the percentages when you track your food.
What should people do more of: "Take my advice."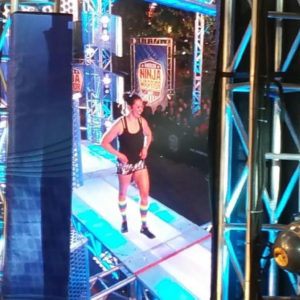 What should clients do less of: "Complain. I would never suggest to a client that they try something that they aren't ready for."
Brenda has also had experience competing in triathlons and Crossfit competitions and tried out for American Ninja Warrior. She decided to do an Ironman-length triathlon after reading Becoming an Ironman while pregnant with her second child.
To reach Gym Owner – Brenda O'Hara, visit Iron-Oak Fitness in Solon, Ohio.
Web: www.iron-oakfitness.com
Email: Brenda@Iron-OakFitness.com
www.facebook.com/Iron.Oak.Fit
www.instragram.com/ironoak.fitness
www.twitter.com/iron_oak_fit
www.pinterest.com/ironoakfitness
ironoakfit.tumblr.com/
Brenda O'Hara – Background
Education: BS Exercise Science, Kent State University
NASM Certified Personal Trainer
NASM Fitness Nutrition Specialist
Experience: 15 years competitive gymnastics.
10 years as a personal trainer including experience in a medically based facility and position as a metabolic specialist working with a variety of clients, metabolisms, different injuries, limitations, and goals
Vision: To help as many individuals as possible regardless of age, gender, goals and limitations. To help people have the best quality of living they're capable of achieving.