I realized that I now have a new holiday tradition for the Fourth of July. I now celebrate Independence Day by running a Firecracker Race.
Hudson Firecracker Race: 5K
Today I ran a Firecracker 5K in my hometown of Hudson, Ohio. It was a fun race with about 300 participants. Because it was a home town race, I knew a fair number of people. Chris and I decided to run this and signed up for it at the last minute. Well, at least in time to get the lower rate and still get a shirt.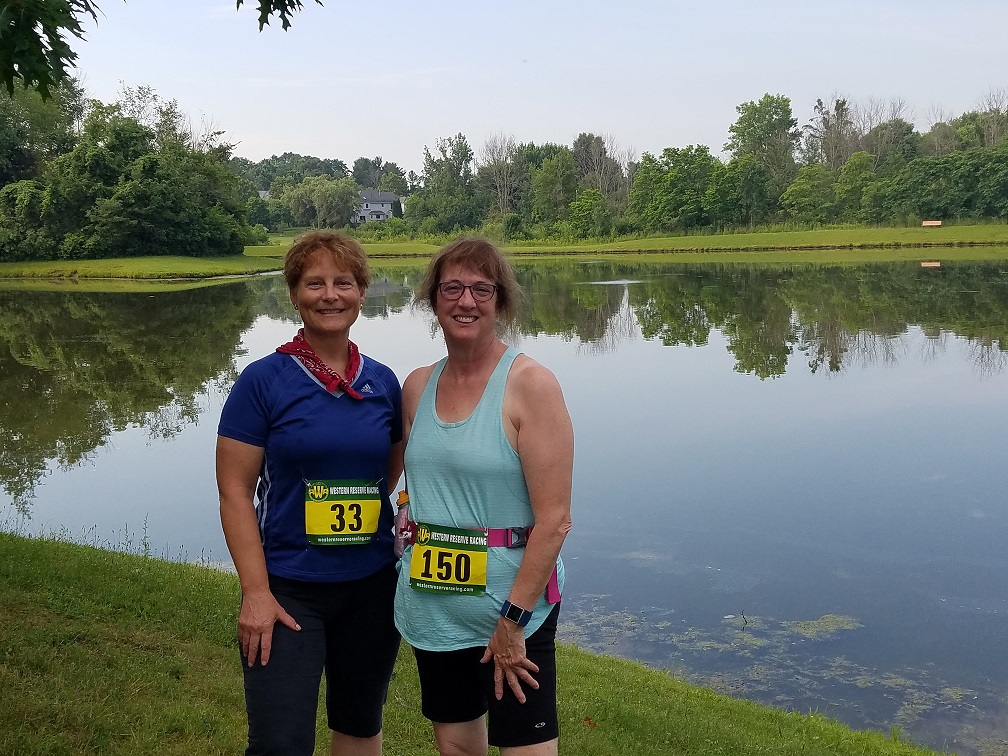 The exciting thing was that I won my age group. I ran the 5K in just over 34 minutes, which was about two minutes faster than the race I ran in June at Carolina Beach. Today was just as hot as that race but this time I was better prepared. My water bottles had frozen water in them and I brought my cooling towel. I decided not to wear the compression calf sleeves and I wore looser clothing. So, while I was hot, I was not over heated this time.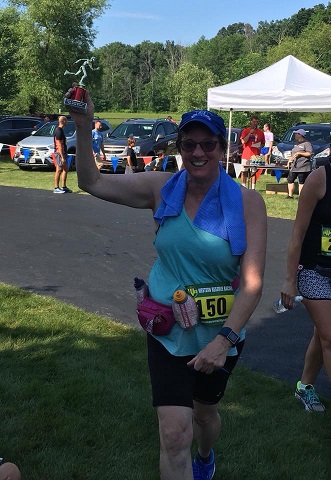 Cleveland YMCA Firecracker Race: 10K
Last year, Chris and I ran a Firecracker 10K in Cleveland. That was a fun race too. It started in downtown Cleveland and we ran past the Browns Stadium, the Rock and Roll Hall of Fame and some other nice parts of downtown Cleveland. That race was hot too. I guess that's what happens when you run in July in Ohio.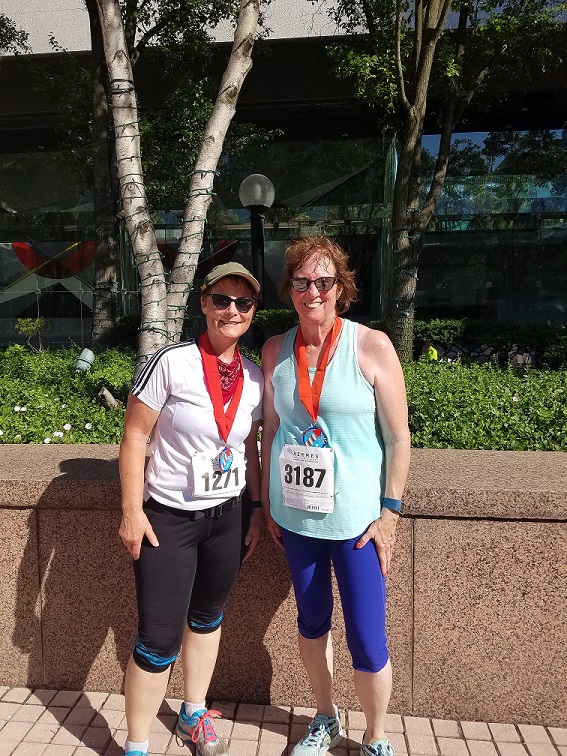 The exciting thing about this race was that Chris won her age group. Hey, maybe this should be the new holiday tradition: someone wins a trophy!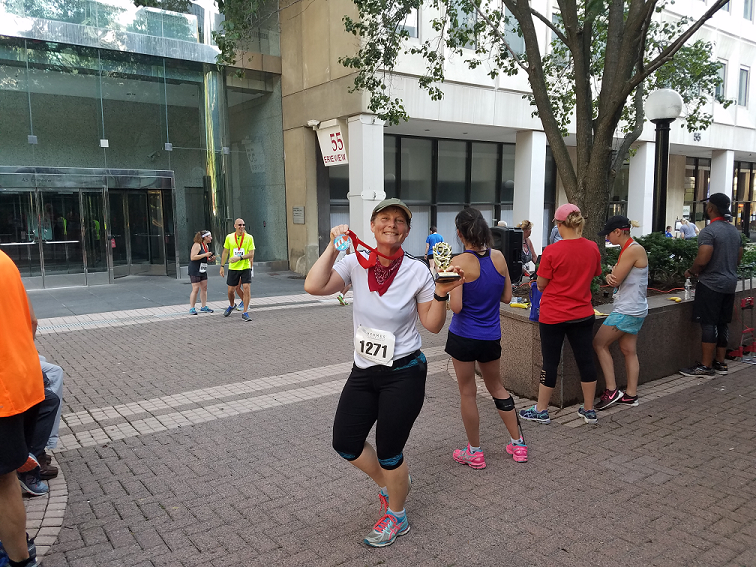 Charlotte Firecracker Race: 5K
In 2016, I ran a Firecracker 5K in Charlotte, North Carolina. My son and I ran it; it was his first 5K.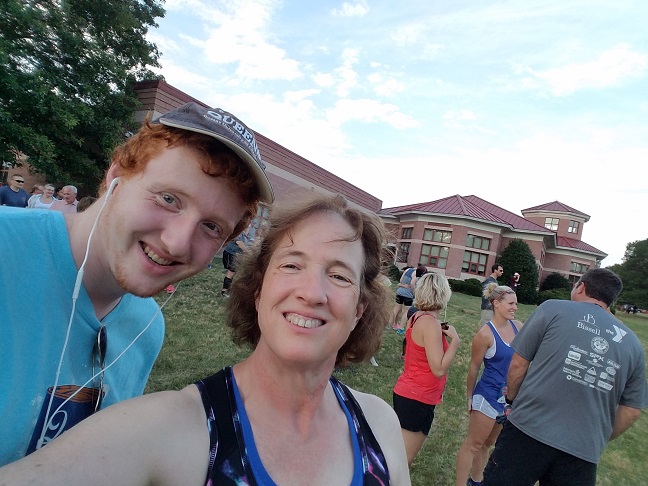 That race was also very hot. It was in the early evening and was a race to support a local school My son got way overheated. I was hot but I had my cooling towel for that too. The fun thing about this race was that it ended at a swim club and people went swimming. We didn't take swim suits but I'm sure if you were from the area, it would have been great fun. They had beer and food to help with the celebration.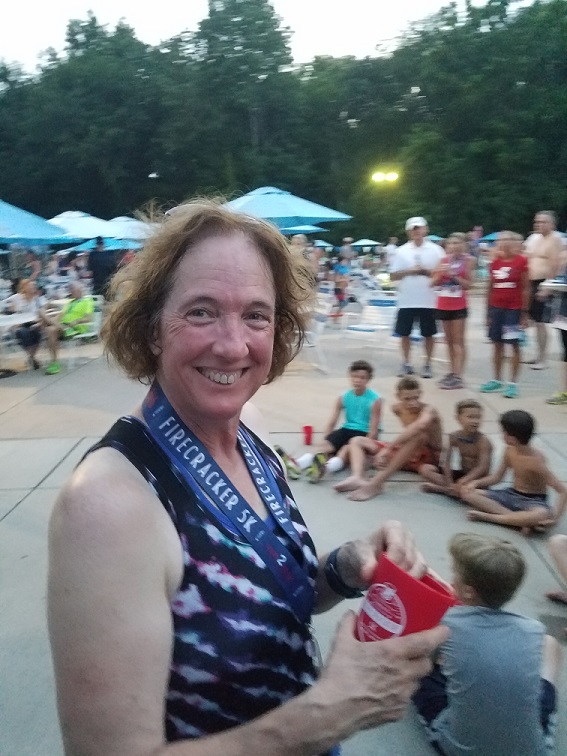 So for the past three years, I have run a Firecracker race to celebrate Independence Day. I think it's a good tradition. I've run three different races in three different cities. Maybe that's a good tradition too. Don't run the same race every time. Just go out and find a Firecracker race.