Mid-March is a fun time of year for me. The 15th is called the Ides of March (which is supposed to be a warning, but I don't heed it!) This past week has been very enjoyable. It feels like the beginning of spring and the end of winter.
Lots of changes with the weather has brought cold sunshine or unexpectedly warm, windy days. I'm looking forward to more outside activities in the coming weeks!
Walking More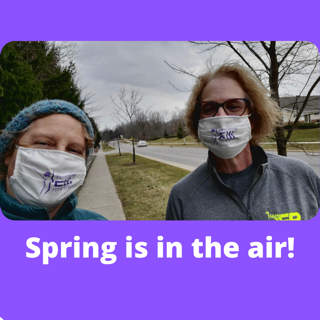 Jill and I had an opportunity to walk outside and catch up in person! Of course we wore our Becoming Elli masks, since we are still in the end stages (hopefully) of the COVID-19 pandemic here in Ohio.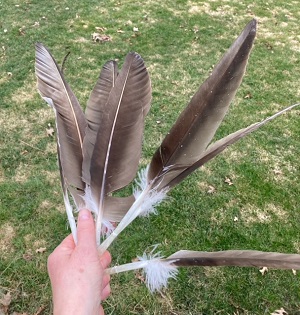 I enjoyed seeing lots of birds flying while I was visiting at my mother's house. I believe that these feathers are from giant buzzards that were circling above her pine trees and yard!
These are huge birds that return to the area and traditionally have a festival in their honor each year.
Veggie Challenge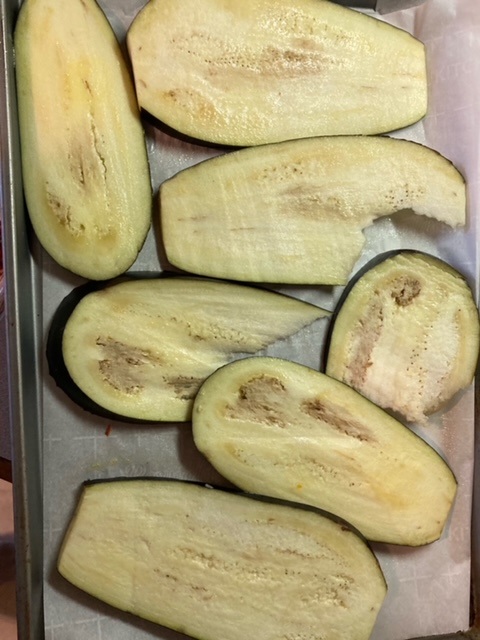 In trying to keep up with the #2021VeggieChallenge, I made an eggplant casserole the other day using turkey instead of beef and roasted eggplant in place of half of the lasagna noodles. Delicious!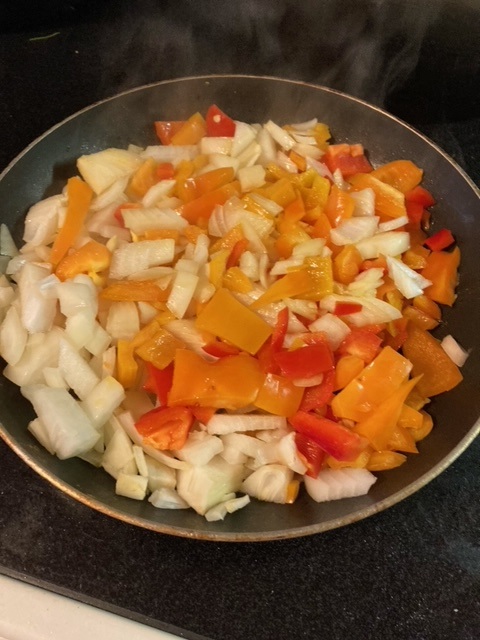 The cheese and tomato sauce still made it taste/feel like eating lasagna, but I definitely added veggies, while at the same times was able to cut some simple carbohydrate calories. I added a lot of chopped yellow, orange, red peppers and a whole large sweet onion. It was great.
Unfortunately, I forgot to take a photo of the end result! But this tiny piece that is left, is testament to how good it was!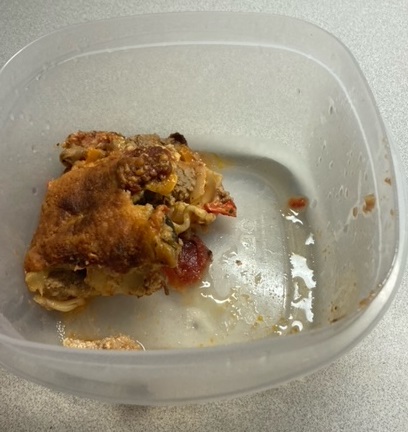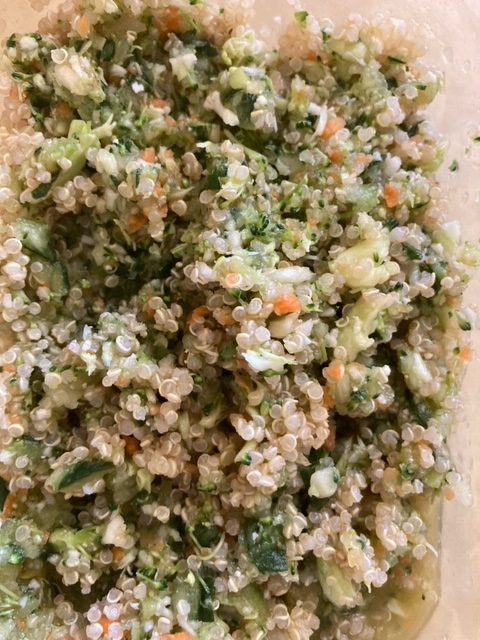 Because I had a little bit of eggplant left over, the other day I scrapped the middle part out and put it into the blender along with some cauliflower, broccoli and carrots. After whirring it around a bit into small pieces, I took it out of the Vitamix and added the mixture to some cooked quinoa. Because everything was about the same size, it really had a nice texture. I added a little dressing to my veggie/quinoa salad and used it as a side to my eggplant lasagna. I really enjoyed this type of salad and will definitely make it again.
How's your veggie challenge going? Are you able to get outside to enjoy more activity?