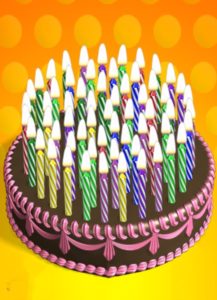 Yesterday was my birthday.
Sometimes on birthdays I just feel older, but sometimes I feel really lucky. This year is a lucky year!
While each birthday is really "just another day" in the year, I find that the blessings of another birthday provides me with one of those pivotal times to look ahead and look behind. A way to gather motivation and inspiration to do better, be better and appreciate life more. A little bit like my very own "New Years Day" or that feeling in early September of new beginnings as the school year gets started.
I really like to draw inspiration from my birthday, instead of bemoaning another year older.
My birthday is a time to review goals and count blessings. It's a time to re-inspire myself and to regain motivation for the things I'm working toward.
I'm grateful for my health and my fitness; for my friends and family. I'm also grateful for my good luck and circumstances.
Because my birthday is near the beginning of spring, the hint of sun and new flowers poking their heads up fills me with anticipation of warmer days and outdoor activities.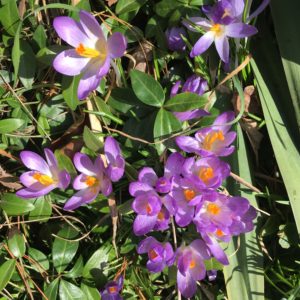 For overcoming the days of overcast and cold – when things seem too hard and I feel overwhelmed – I like to draw inspiration from other people.
I like to find inspiration in videos, from the young and the old. I find inspiration from the 90 year old who ice skates, the 70 year old who water skis, the 100 year old who still skis and from the 20 year old who isn't afraid to share her convictions.
I admire people who take adversity and do the impossible — like the double amputee who did 31 marathons in 31 days. It makes what I am attempting to do seem much more achievable!
After watching some of the inspirational videos here and here, I can't sit still anymore! I'll leave you with one more video (that makes me smile and want to dance!) because it is time for me to go out for my "long" run of the week in preparation for the half marathon I'm planning to run on May 20.
Where do you draw inspiration? Do you find your birthday motivating? Leave a comment below or email me!