Last weekend I enjoyed a Mama Mia movie party with several friends. We had a delicious spread of various Mediterranean salads and chicken on the grill. I decided to recreate the cucumber feta tomato chick pea salad for a birthday party! Light, delicious, and easy to make – this is a guilt-free enjoyable salad that is stays fresh in the summer humidity. I find that I really enjoy salads that are based on more than just lettuce. – Chris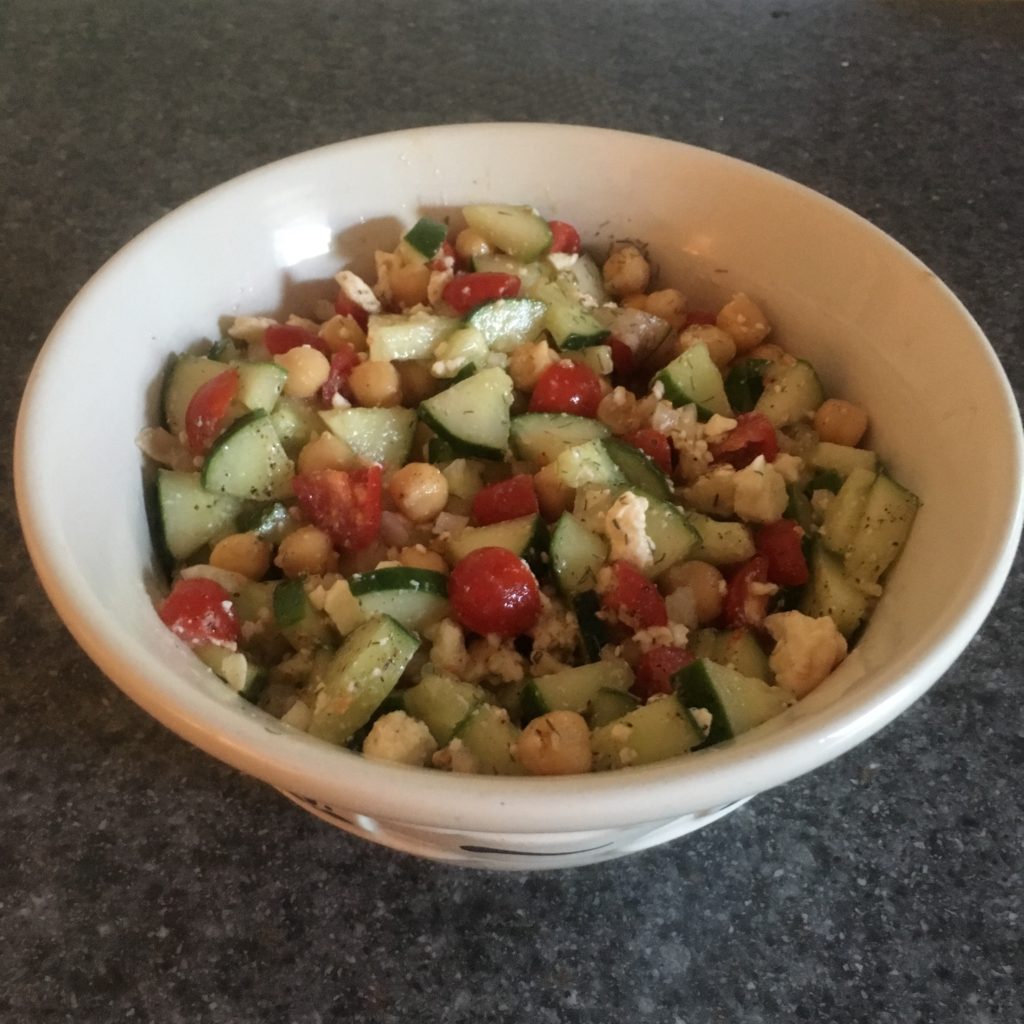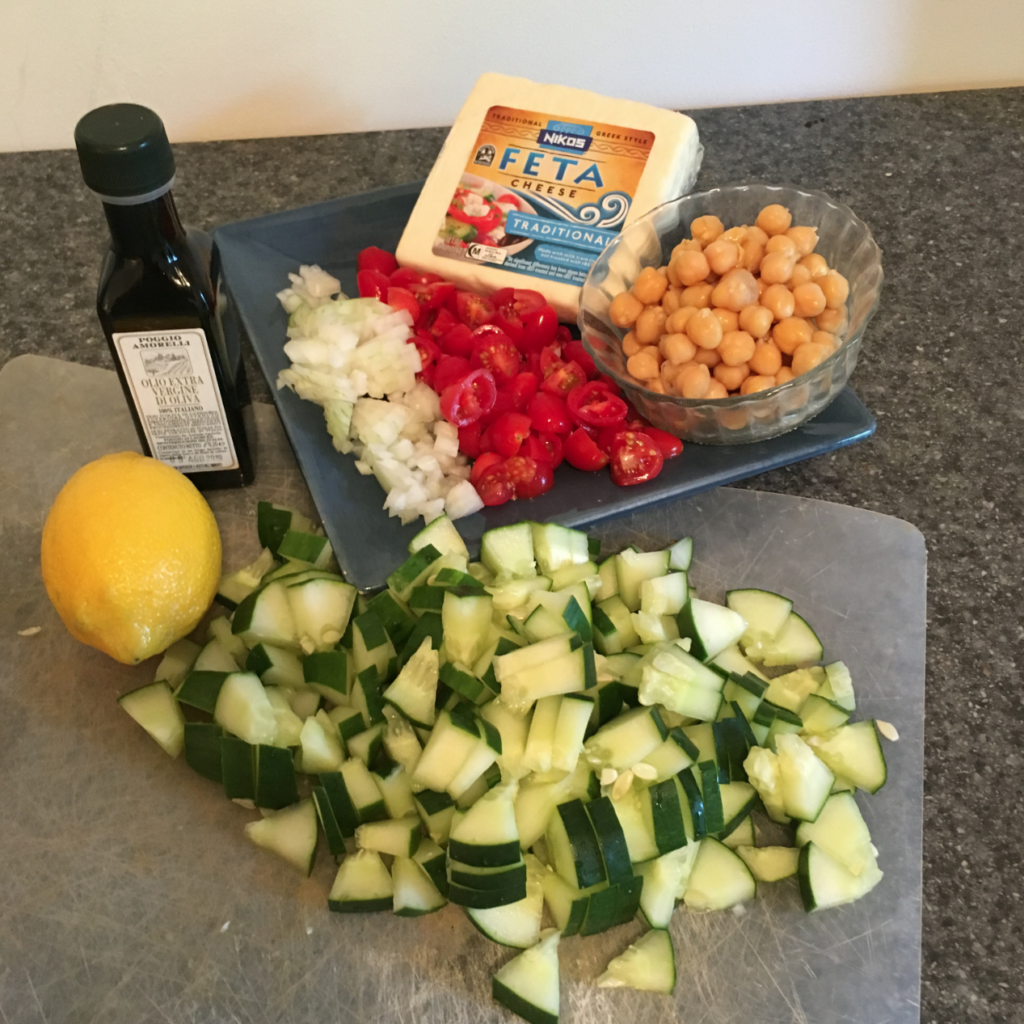 Ingredients:
cucumbers
chick peas
grape tomatoes
onions
feta cheese
Directions:
Wash outside of cucumber. Slice cucumber down the length into dill pickle sized spears. Cut into bit size pieces.
Open and drain chick peas (also known as garbanzo beans.) Pat dry before combining with other ingredients.
Slice grape tomatoes into quarters.
Dice onion.
Crumble the feta cheese into pieces smaller than the tomatoes.
Combine the ingredients gently.
Dressing:
Combine oil and lemon juice, salt and pepper together.
Pour dressing over salad and turn the ingredients several times to coat.
Notes:
I only used half of the package of feta cheese.You can modify the quantity of ingredients to match what you have on hand and to match your taste buds.
Refrigerate. Tastes great same day or a couple days later. Easy to make a day ahead of an event.
Some people might like to add olives (pitted and sliced) and parsley or cilantro to add more color and flavor.
Seedless cucumbers might be nice in this if you don't care for cucumber seeds.
You may want to swap out white onions for a red onion or a sweet onion instead.
I've made this before using Roma tomatoes and even snuck in some celery to bulk it up with more vegetables.
This is a good choice for a salad that needs to sit out on a table during a picnic or an afternoon party because it has no ingredients that will spoil in the heat. I always avoid salads with mayonnaise (like potatoe salad or some pasta or cole slaws) at picnics… unless I know that they have been properly refrigerated or kept cool in ice. Nothing worse than an upset stomach from food that was left out too long.