Is it just me, or is getting harder to stay cool? It's been very hot outside and I've noticed my body isn't adjusted to the hot temperatures of summer yet!
Too Hot to Handle
My 22-mile bike ride this past weekend required two 24 oz water bottles, a scarf with pellets to soak in water to keep my neck cold and a large ice water from the restaurant at breakfast. Even so, according to my FitBit I had an hour and 23 minutes of peak heart rate, which by any of my standards is too much. Although I enjoyed breakfast in the middle of the ride, it pushed the second half of the ride later in the day and we didn't finish up until almost 1 in the afternoon.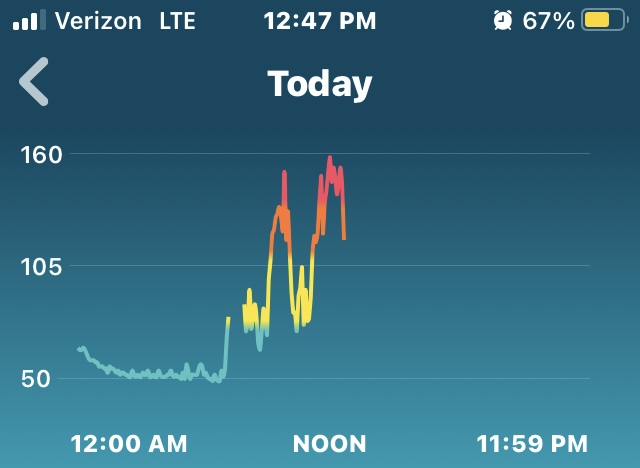 Next weekend I'm riding earlier in the day.
During 4th of July weekend two summers ago, when I volunteered to park cars at a local fireworks retailer, I also had some heat problems. Even with electrolyte water, ice water and a cooling scarf, it's hard to keep my body cool enough when the outside temperatures are high 80's! Here are some other posts I have written about staying cool! I guess this happens to me every year.
Relaxing and Staying Cool
I have a friend that I have been meeting with once a month since about 1998 where we review goals, accomplishments, and set action plans. Of course the pandemic put a big wrinkle into our get-togethers, but we were able to have a relaxing time this past weekend, drinking ice water (we skipped the wine) while enjoying country scenes and catching up with life.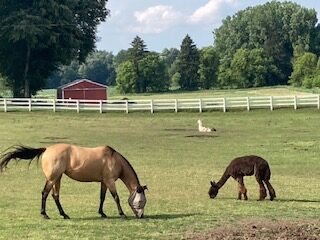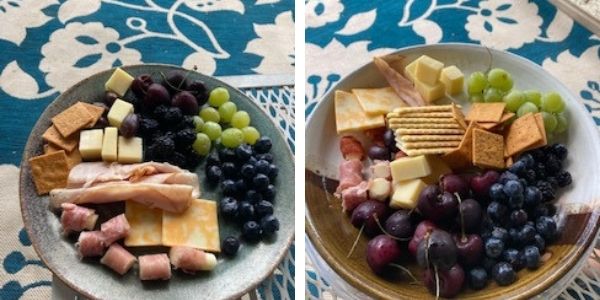 We enjoyed munching on a Charcuterie — a fruit, cheese and meat plate. While the crackers aren't part of my usual food, every once in a while I still indulge. It was a great way to spend an afternoon and recharge my batteries.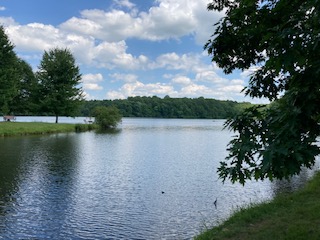 Later I took Peanut, my grand dog, for a walk around the lake in the shade after things got a little cooler.

How have you been staying cool during this heat? Suggestions welcome!