Having a dog in my life definitely adds more steps to my day! I find that I am more motivated to take longer walks as well as getting outside for a short walk during the day.
Welcome to Peanut, a 9-year-old Shibu Inu mix. She's my granddog. Her full name is Princess Peanut Brittle and she is living with my husband and myself after a couple of minor incidents when my grandson was playing with her dog toys. While she is a lovely sweet dog, she really can't be trusted with a baby who crawls and grabs dog toys and fur. All of us agreed that we didn't want any major incidents!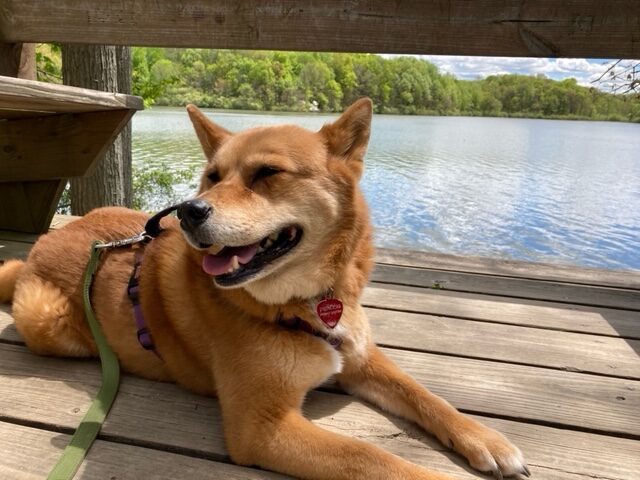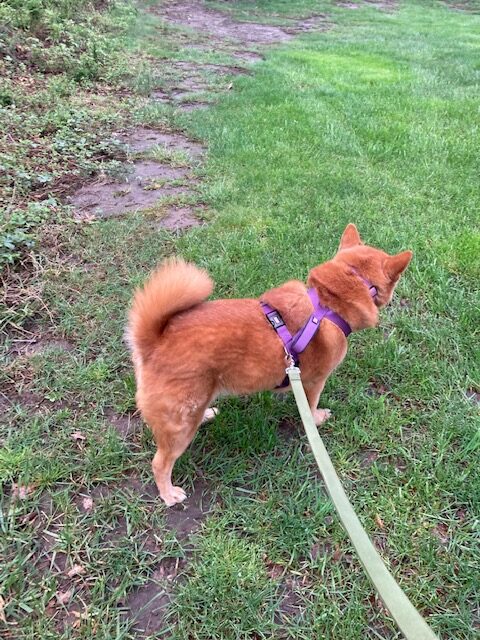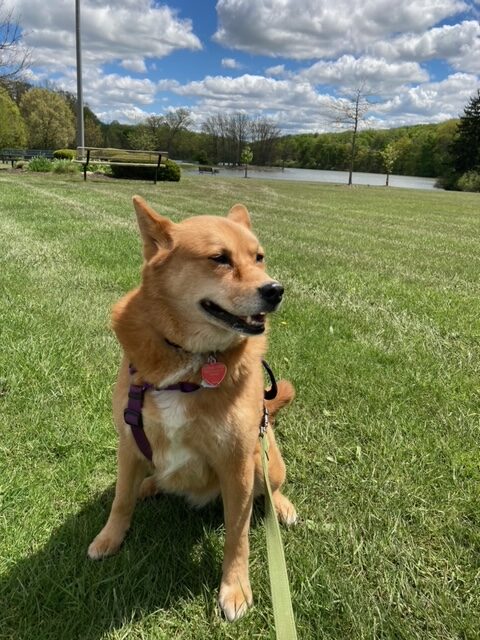 .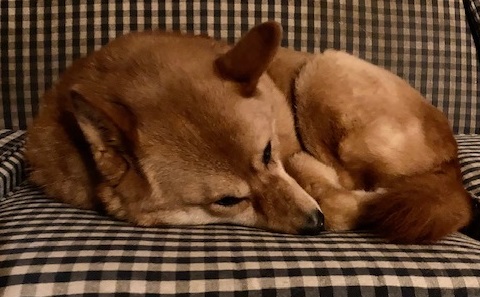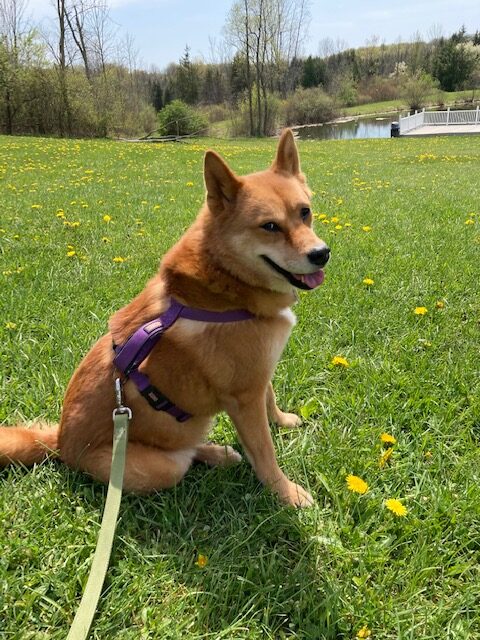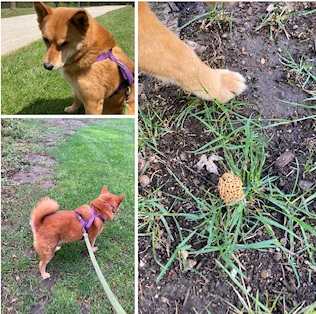 She definitely loves the walks and I have to admit, I do too. It's a great time of year to start doing more steps and very good for my mental health. Last October my dog Lady passed away and I've missed having a dog presence in the house. It's not the same if you are a dog person.
Lady also did really well on a leash, especially with the help of a gentle leader. I found that I was not as interested in getting out and walking without a dog in my family.
Peanut's very good riding in the car as well so she doesn't mind driving to new trails and parks.
Trails so far since April 24:
1) Lake Trail Park
2) Thomas Heritage Park
3) Hudson Springs Park
4) Barlow Community Center Trail
5) Silver Springs Park
This weekend I am dog-sitting my daughter's dogs while she takes a trip with her girlfriends to Nashville. I'm wondering if I have four dogs in our household, will I get four times the number of steps? We'll see!

Do you have a dog that you walk on a leash? Does it help you get more steps each day? Leave a message below! I'd love to hear about it.