I used to refer to the fall as the "eating season" because of the Halloween candy, Thanksgiving day meals and all the nonstop holiday goodies offered throughout the month of December.
But something that Maria said during our podcast interview the other day has re-framed the fall into a new label for me: "STRENGTH BUILDING SEASON".
Yesterday was a good day for a quick strength workout. During my lunch break, I drove over to my gym and instead of doing spinning, yoga or a group exercise class, I walked directly over to the foam roller and rolled.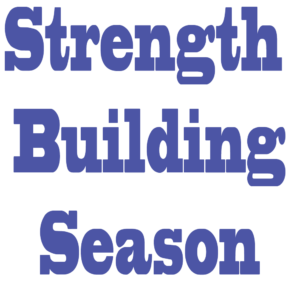 Then proceeded to lift some weights.
I usually feel intimated because of all the mirrors and fit middle-aged guys who look like they have lifted weights since they were 14.
But during lunch time, the place is very lightly attended with just a few people on their lunch breaks and also some retired folk. Not heavy lifters in the weight area.
I started by doing 15 leg lifts. About a year ago I got a training plan from one of the personal trainers at the gym and he had me do leg lifts last. It's great for your abs. Gotta tell you, doing leg lifts as the last on the routine are hard to do. And that's when he had me doing them. But I did them first, when they are easy. It was more of a mental victory than a good work out, but I need the mental push to get into the weight area and not feel intimidated.
Next, I walked the track. Again to psych myself up.
And then I walked right past two guys who had moved into the area and put two 10 pound weights onto the leg press machine. I knew I could do this. Most of the leg press machines on Google show people pushing the weights up with their feet, but the machine I use has your feet on a big base near the floor. Your shoulders and back move the carriage up and down as you squat and then stand with the weights. I did three sets of 15 reps.
Weight lifting isn't cardio (I don't think), but it sure gets my heart pumping and me breathing hard!
More than a year ago, I started on the weight machine with no weights, just the weight of the machine. I could hardly do it. Now that I've been doing it awhile, I've been able to add weight onto the machine.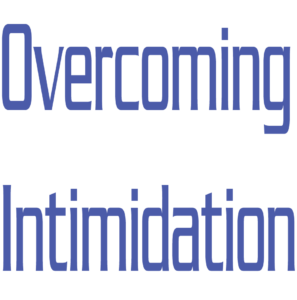 This fall – the strength building season – I'm planning to do strength training twice a week. And I will try to increase the weight I put on the machine while maintaining three sets of 15 reps.
From there I walked over to the free weights and grabbed two 15 pound weights. I wanted the 20 pound ones but someone else had them. I laid down flat on my back on the chest press bench – (the one without a rack for holding a big bar) – and did 30 reps with the 15 pound weights. Not hard at all for me, but I've been working on this and at one point was able to do 15 reps with the 25 pound weights. But that was in September and I want to build up to it again.
And so it went.  Here are my notes from the workout:
Started at the roller- rolled legs/butt really good
Walked one lap
15 leg lifts
15 pounds on squat machine with a 10 pound weight on either side three reps
Walked a lap
Chest press 15 pound weights times 30 reps
Swing kettle bell (purple one) 25 swings
One arm kettle bell dead lift high press, five times each arm
20 kettle bell 25 more swings
20 pounds each arm – chest press – 9 reps.
Walked one lap
15 Leg lifts
Smith machine 25 pound weights on either side, 10 squats low. (Heavy!)
Walked one lap
10 bird dogs – each side 5 low (one knees)/5 high (on toes).
15 leg lifts
Done! Half hour or less.
Walking laps in the middle of my work out is unnecessary, but is more of a mental thing for me. I need to regroup often and get myself psyched up. I gain confidence as I walk the track. When I'm in the weight area for a while, my thoughts go to, "do you really have any idea of what you're doing?" I resent those thoughts running thru my head.
As the strength season progresses, besides getting stronger, one of my goals is to become as comfortable in the weight room as I am walking around the track.
Certainly some of the machines I feel more confident on. Like the leg lifts. I like that machine. It's simple. And it's off to the side, not in the middle of the weight area. It's hard to do, but I've been doing it consistently for about a year and can do it with good form and not much strain.
The Smith machine intimidates me. I'd rather do "free" weight bar bells, but really don't feel like my psyche is ready for it. On the Smith machine I know I have good form (or think I do) and don't feel as intimidated. Lifting the bar bell off by rotating it slightly which the bar bell is on my shoulders with a pad is "easy" and I feel confident that I can master a good low squat with my butt out behind and knees over heels.
So I'm going to build more strength and confidence with the Smith machine and then during the "strength building season" switch over to free weight bar bell with less weight.
Ate a lunch with good protein afterwards. Build those muscles!!

This morning I am surprised I'm not as sore as I thought I'd be.  Next strength workout, will be Friday or Saturday. Depending on the weather and trying to get a run in to the schedule.