I prepared my cauliflower in a way I never tried before. I know I tried riced cauliflower last week, but I it was from a package rice and I tried it with a warm riced cauliflower salad. Pretty good!
However this week is special because I riced it myself to make "fried rice" which is actually "fried riced cauliflower." All I can say is WOW, this is a WINNER!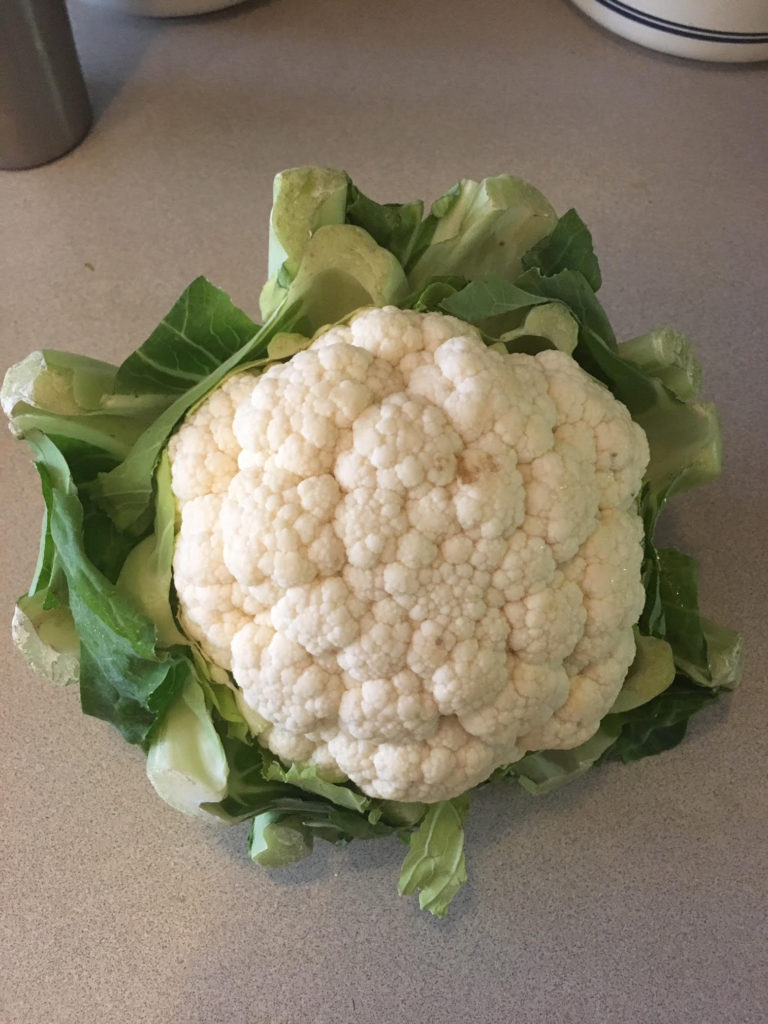 Start with a beautiful head of cauliflower. It's still messy to rice cauliflower using a grater, but that's okay, it's easy enough to clean up and worth it for the delicious taste.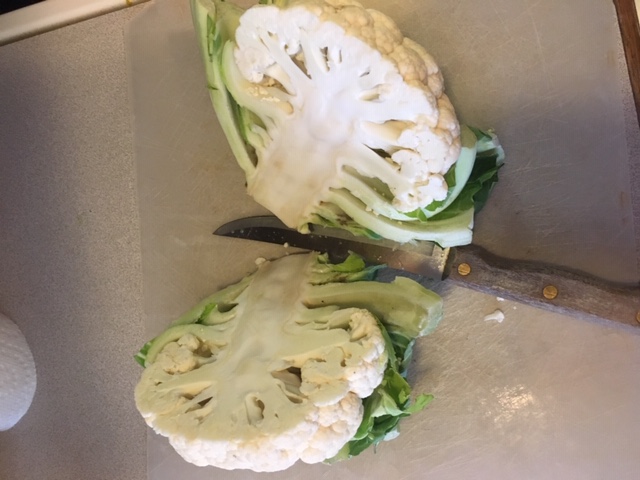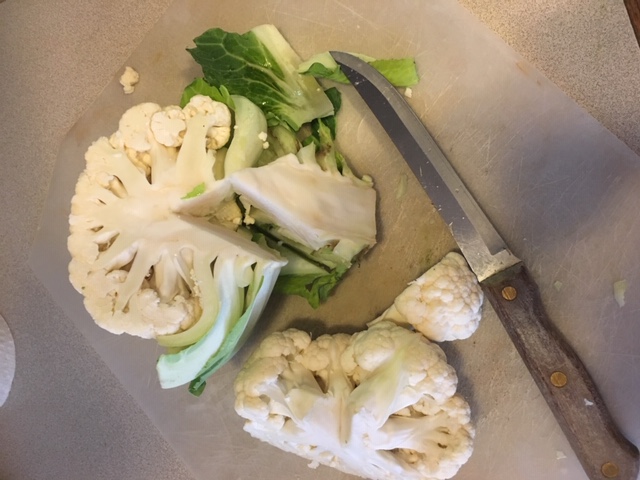 I even grate the core of the cauliflower to use the whole thing. Usually I throw that part away, but since it is riced so small, it doesn't need to be discarded.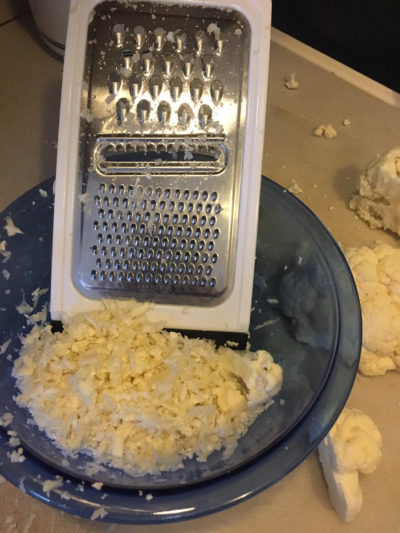 Chop up other veggies into a small size too. Use what is in your refrigerator, but make the cauliflower the star. By that I mean, don't use a whole stalk of celery or a whole onion.
Ingredients:
Olive oil
Onions
Green pepper
Red pepper
Celery
Carrots
Riced Cauliflower
Salt & Pepper
Soy Sauce (if desired)
Heat a little olive oil in a large skillet. Add onions. After they get a little translucent, add the other veggies. Toss or flip with spatula. Add the rice, cover for a minute and flip again.
Wisk one egg to scramble it. Drizzle over the mixture. Stir, turn and blend into the veggie mixture while it cooks. The cauliflower cooks pretty quickly since it is riced so small.

Add soy sauce if you need to, but I like it plain.
Serve with stir fry chicken or inside out egg rolls.