Let's talk about some of the ups and downs of fitness past 50. A few things happened this week that made me feel good and then not so good. There were definitely some ups and downs of fitness this week.
Ups and Downs of Fitness
First, I signed up for a small group training class at my gym. The seven-week class starts and ends with measurements so we can track our progress. The measurements included weight, body fat percentage (oh, it's been a rough year!), blood pressure, and actual body measurements. You know, the measuring tape around your chest, abdomen, waist, hips, thighs, and upper arm. Not really a good time.
This was followed by a brief physical test. We did inclined push ups. Inclined means we rested our hands on an elevated surface and did a full push up. The test was to see how many we could do in a minute. The other test was four minutes on the rowing machine.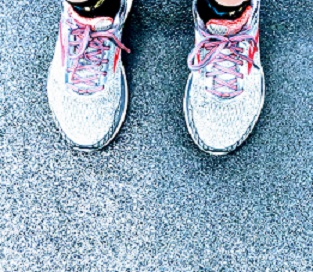 I did not feel great about the weight and body fat percentage. I definitely have some work to do there. Too much time dealing with injuries and too much time traveling and having fun last year. It's certainly an incentive to pay attention to this.
I did feel pretty good that, although I am clearly the oldest person in the training group, I was not the worst at the push ups and rowing. There were a couple young women there who looked very fit and said they go to bootcamp classes three times a week, but they couldn't do the push ups. They said they always do pushups on their knees in boot camp. I don't want to sound petty but that made me feel better that I managed to do some.
Oh NO! A Photo!
The second thing I did this week was scary. I took a selfie of myself while I was out running. It was a sunny day and the selfie of course was a close-up. Oh my, what a shock when I looked at the photo. I did not upload it to Strava where I log my runs. Yikes, I looked so much older than I felt. I know it was a sunny day so I was squinting and it was not a flattering shot but boy it knocked me for a loop. Fortunately, I didn't see the photo until after I finished my run.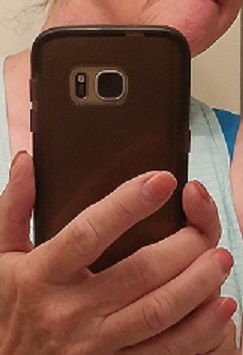 I know it's more important to have completed my run successfully than to look good in a photograph but I still have some vanity left and that was painful.
Recovery
OK, so this week has had its ups and downs. I'm carrying around more weight than I like and I know I'll feel better if I get it off. I prefer to focus on the body fat percentage, but I definitely need to lower that number.
I looked like a zombie in my selfie. Note to self, avoid selfies in the bright sunlight while running. It's not a good look. All future sellfies should be taken after recovery from running, preferably after a shower, combing the hair, and maybe even using some makeup.
On the plus side, I successfully completed some pushups and rowed for four minutes. I ran my Couch to 5K session without problem and felt good afterwards. I'm choosing to focus on that. You know, the "be fit and strong" thing.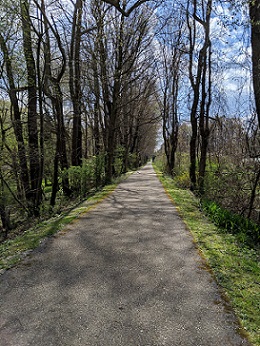 I guess all we can do is continue to work on being fit and strong and try to improve where we can. Set those goals and don't feel bad about what you can't control.
If anyone has any ideas on improving the selfie look, let me know. More importantly, let me know if you've had some successes this week in your fitness regime.