With the change of seasons here in Northeast Ohio I am missing the sun of summer, but I have to admit that I am really enjoying the fun of fall biking.
The weather is a bit more brisk in the morning, the haze of summer is gone and I don't get overheated. The fall leaves are just starting to change.
After consistently riding almost every weekend of the summer, I feel strong. This was a record breaking summer since I started riding my bike again and tracking it in Strava. Due to the corona virus pandemic, I severely limited gatherings with my friends. This meant that I didn't get together with alot of friends and I've really missed doing the very fun, long long bike rides with them.
The good news is that I've been more consistent on my riding than any other year. I've loved doing the Kent Loop, a 22 mile ride and have been riding it almost every weekend.
Fun of Fall Biking Compared to Other Years
The 2020 year started off great, but this is definitely a different vibe for staying fit and strong for me. My normal is off. So far in my 2020 season, I've only ridden 353 miles over 20 rides (averaging 17 miles a ride.) My totals for the 9 years that I've been riding are 5657 miles over 269 rides. If I take out 2020 numbers, I usually average 663 miles a year. So while the riding mileage is about half as many miles and the number of rides this year is about a third less, considering 2020, I'm still proud of myself for getting out there.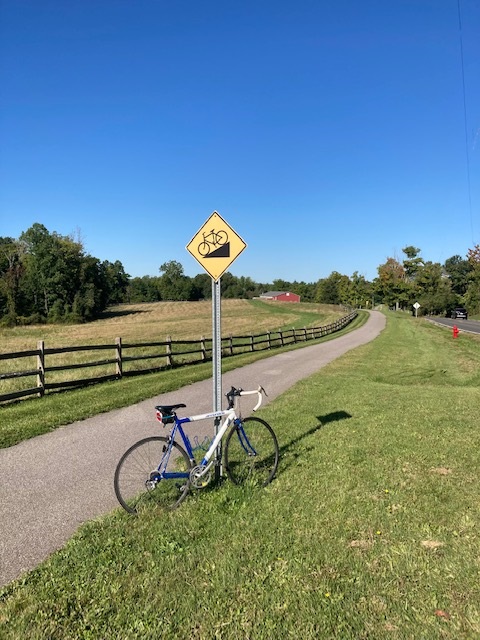 At the end of summer I usually start to feel like it is time to make new goals (I think because of school starting and new weather patterns), so this week I'm planning to figure out a new work out plan. It won't be long before my bike will need to get put away for the cold weather!
Do you find that the fall brings out a change in your exercise patterns? How has 2020 changed your "usual" routines for staying fit and strong?