Becoming Elli Podcast Episode Number 12
Podcast: Download | Play in New Window
Subscribe: Apple (iTunes) Podcasts | Android-Google Play | Stitcher | Player FM | Castbox | Stitcher | Tunein | Spotify | RSS
Jill McCauslin and Chris Brown talk with Jill Rango, a balance and mobility expert, on Episode 12 of the Becoming Elli Podcast.
She became a FallProof certified instructor in 2009 from the Center for Successful Aging, developed by Dr. Debra Rose, who was recognized by the National Council on Aging as one of seven programs nationwide that promotes a healthy, active lifestyle.
"It is never to late to improve your balance… and it's never to early to start working on your balance."

Jill Rango gives us tips to improve our balance, flexibility and mobility that can make such a big difference in helping us to keep from falling.
Lighting and Vision
Difference in surfaces
Mobility – walking is controlled falling
Balance and strengthening on both left or right legs
Fear of falling during the last third of life
Situations with medications, vision, the home and exercise
Resistant equipment for balance- bands, free weights, tubes, water
Flexibility training for ankles, hips and spine
The one common activity that is great for heart, lungs, frame of mind, but does NOT improve strength and balance
Common posture problems and how to make some easy changes
Every inch of head forward puts 10 pounds of pressure on your spine
One traditional exercise that instantly and easily improve balance
How fear of falling puts you at risk for falling
Why you should consider hiking with roots, rocks and things you need to step over
When to walking like a penguin is a good idea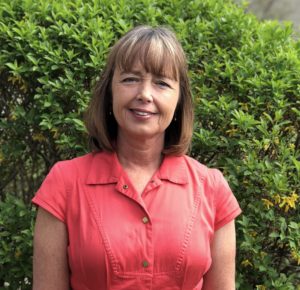 Jill Rango received a B.S. in Therapeutic Recreation from Kent State University. After five years as an activity director in a skilled nursing facility, she decided to pursue a career in fitness. Certified by the American Council on Exercise as a group exercise instructor in 1986 and as a personal trainer in 2005, she taught classes and did personal training until 2008.
Then she combined her love for fitness with her enjoyment of working with older adults. When she realized what a problem falls were, she became certified as a FallProof balance and mobility instructor in 2009, teaching small group classes and working with individuals on preventing falls and improving balance and mobility.
Now retired from Laurel Lake Center, Jill teaches classes at St. Mary Catholic church in Hudson, Ohio which are open to the public, personal trains, and does speaking on the subject of better balance to interested groups.
She and her husband Richard live in Silver Lake and enjoy visits with their four children and five grandchildren.
Jill Rango may be contacted with questions at rangojill44@gmail.com.