While I love vegetables, I wasn't sure I wanted to try something very new for the Easter holiday.
Loyal readers of the Becoming Elli website may recognize my tried and true Roasted Vegetables: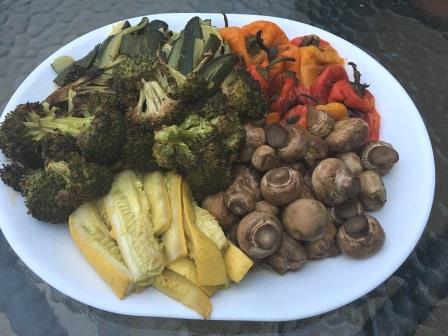 Wash and slice vegetables
Lightly coat with Olive Oil
Roast in 400 degree oven for about 30 minutes
Turn at least once
Arrange on platter
I also made my favorite potluck salad with lots of raw vegetables. I love how colorful this looks on the Easter buffet.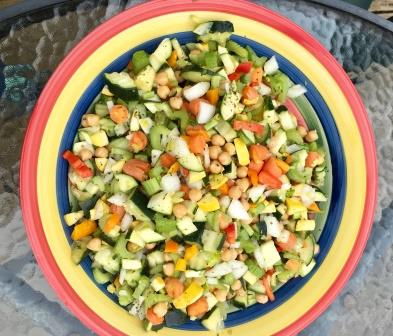 Chop vegetables into similar sized pieces:
Onion
Zucchini
Yellow Squash
Sweet Peppers (red, yellow, orange)
Celery
Carrot
Cauliflower
Broccoli
I added one can of Garbanzo Beans AKA Chick Peas for a little protein in the salad.
Mix together into a large bowl and add the spices and dressing.
Spices: salt, pepper, parsley and basil
Dressing:
olive oil
Apple cider vinegar
Lemon juice
I like to make this the night before so the dressing and spice has overnight to soak into the vegetables.
In the morning, stir several times to recoat all the vegetables. Put into a colorful serving bowl.
We celebrated Easter with the extended family on Saturday as a combination birthday party. My Mom turns 88 years old this week! There were 29 family members (including 8 great grandchildren) and 3 dogs! Very fun and hectic.