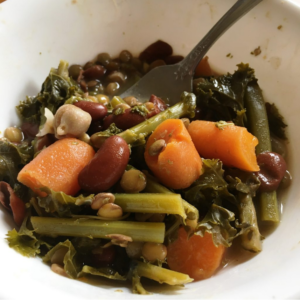 Lentil Stew Ingredients:
Lentils
Garbanzo beans
Kidney beans
Carrots
Kale
Spiced with dill
Cooked on low/ slow so flavors mesh. I find that Kale stalks are good if they are cooked thru and not crunchy.  Start by soaking the lentils. Then cut up the kale into bite size pieces.
This was much lunch yesterday!