I created these as a snack for someone who has food allergies, avoids sugar, and wants protein mixed in with carbs. He uses them as an energy snack. Chris and I tried them on a long run and they work pretty well. Because the balls are small, they're easy to carry for a run and they're easy to eat while on the trail.
These oatmeal balls are easy to make and pretty tasty, considering there's not much in them. They are dairy free and sugar free. If you use gluten free oats, they would also be gluten free.
I don't use sugar or sweeteners and with the banana, I don't think you need it but if you wanted it sweeter, you could add some honey or whatever you want to use.
You could easily doctor these up with raisins or chocolate chips or nuts but I haven't tried that yet. If you want to increase the fat, use whole eggs instead of the egg whites.
The recipe can be doubled or tripled and the amounts are flexible. If you don't have much apple sauce, increase the egg whites.
I used these oatmeal balls last summer as a running snack. They're small enough that you can pop them in your mouth and have a tasty bite of energy.
So, here you go. Here's the basic recipe. Remember that you can expand this by simply increasing the ingredients. This is a very forgiving recipe.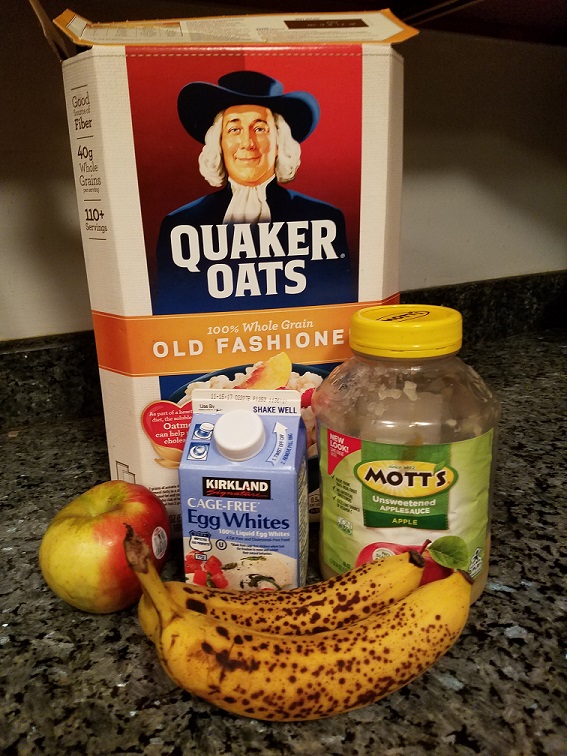 Ingredients
2 bananas (the riper the better)
1 cup natural applesauce
½ cup egg whites
½ tsp cinnamon (you can definitely increase this)
2 to 3 cups old fashioned or quick cooking oatmeal (not instant and not steel cut)
1 apple, peeled, cored, and diced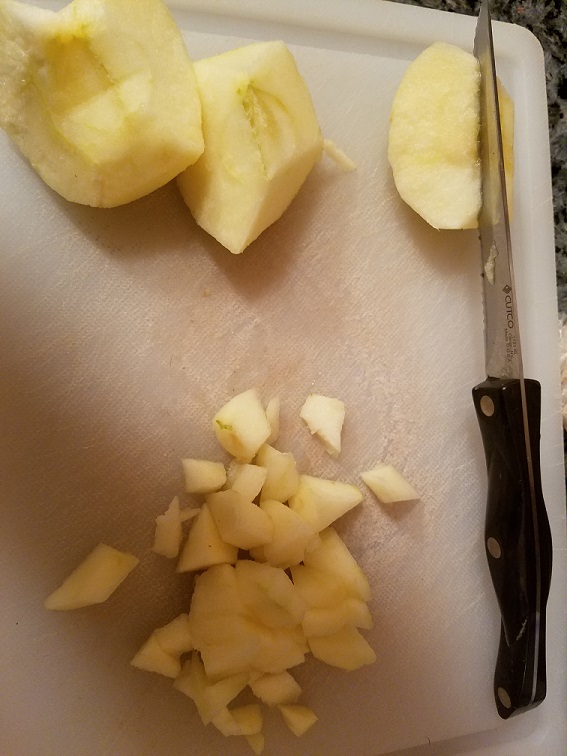 Directions
Preheat oven to 350.
Line cookie sheets with parchment paper. Note: foil won't work. The balls stick to the oatmeal. I suspect it's because there's no fat in them.
Mash the bananas with a mixer.  Add the applesauce, egg whites, and cinnamon and blend well.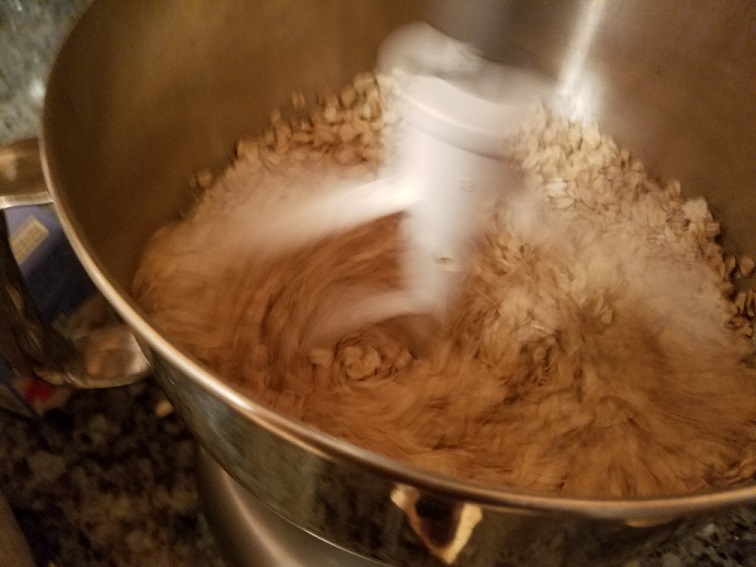 Add 2 cups of oatmeal. If the mixture is very wet, add the final cup.
Mix in the diced apple.
Drop small balls onto the cookie sheets. I use a small melon baller but spoons would work. There's no leavening ingredients in this so the balls will not expand.
Bake each tray for 10 to 12 minutes. Remove from oven when the balls look darker or golden brown.
Slide each oatmeal ball onto a cooling rack.
These freeze well. Leave out some to eat over the next day or two but freeze the rest. These balls have no preservatives in them and only last  two or three days.