This week I have a lot of focus on family and food. It is Thanksgiving week and I'm texting lists of food with my sisters. We are trying to figure out who is bringing what part of the meal! We're planning to have a family get together and my Mom wants all the traditional fixings.
Because we skipped Thanksgiving last year, I think this year has a whole lot more to be thankful for. I'm very thankful for the vaccine. Without it, I don't think we would be gathering again this year. Even so, it will be a smaller group than in years past.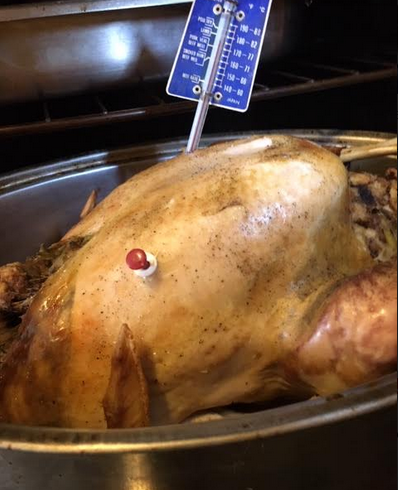 I went shopping several times this past week in preparation for Thanksgiving. Most recently, When I looked into my cart, I hardly recognized it. A huge bag of potatoes. Five loaves of bread. Several huge yams. A pumpkin pie. Mushroom soup and French fried onion rings. Not my usual cart, that's for sure!
I know I could probably revise each recipe a little (or a lot) to make them more healthy. I've done that many times on other years. I'm still going to bring a spring mix leafy green salad and roasted vegetables. Most of the dishes I am making will have lots of leftovers that will go home with other people.
Afterwards, I always love making a turkey vegetable soup and I think I love eating that during the next few days more than the actual turkey dinner.
I also know most of the discussion that afternoon will be about recipes and food and meals we've had in the past. I'm going to go with the one plate plan on Thanksgiving.
This year will be the year of photos I think. Before, during and after dinner! I want to count my blessings even more this year.
Exercise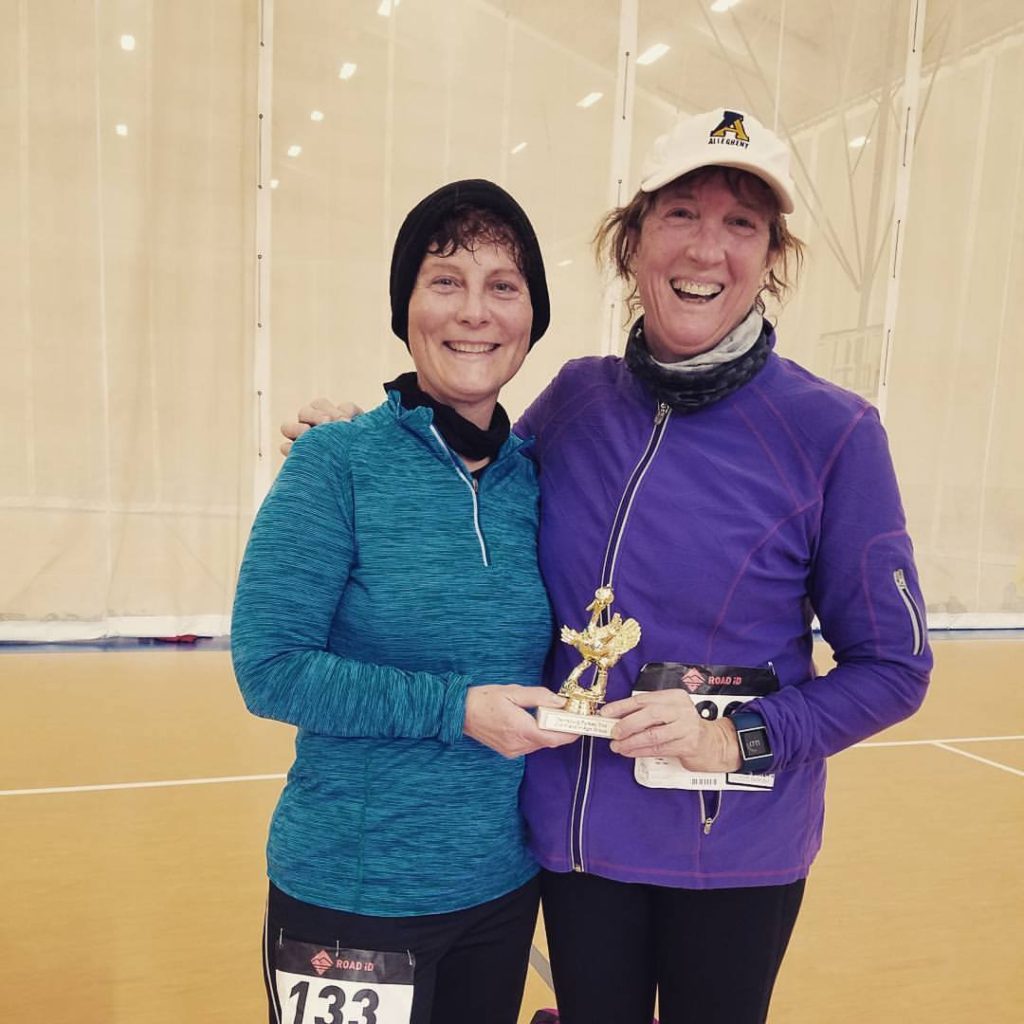 Besides family and food, one tradition that I've kept to the last ten years, (except during the 2020 pandemic,) is the special Thanksgiving classes at the gym. I'm looking forward to their special Thursday morning classes for turkey day because I usually get some things going in the crock pot before I head to the gym and everything is well under control when I get back from the gym.
One tradition that I'm really missing is the annual turkey trot. Jill and I did it several years in Twinsburg (see photo on the left from when Jill won an age group award!) and although it was a five mile race with hills, the weather usually cooperated.
My first turkey trot was in 2009 in Aurora and I didn't realize that it was four miles. I had only trained for a three mile race, so I felt very accomplished when I crossed the finish line!
Due to ongoing issues with my Achilles tendon, I haven't run much at all during the past several years. I have done bike riding, group exercise classes and some weight training, but I gotta admit I do miss the fun we had at the running races!
Do you keep family and food as your tradition during thanksgiving… and what about exercise? Any fun traditions that you would share?