Episode 109 – Rock Climbing and Yoga with Carol Simpson
Download | Play in New Window
Please Subscribe: Apple Podcasts  (iTunes) | Google Podcasts | Android-Google Play | Stitcher | Player FM | Castbox | Tunein | Spotify | RSS
In Episode 109, Jill and Chris talk with Carol Simpson, an amazing member of the Becoming Elli private Facebook Group.
For over 20 years, Carol was a climbing guide, teaching beginners and providing climbing camps and retreats, primarily for women. Carol traveled the world, climbing with her life partner, John. Moving to Bend, Oregon, they started a rock climbing guide service and purchased the local climbing shop at Smith Rock near Bend, Oregon. She also began a regular 4 days a week yoga practice.
Although she developed some serious health issues beginning in 2012, she has persevered and is now back to climbing rocks, practicing yoga again and teaching at her studio in Lone Pine, California at the base of Mount Whitney.
She has been certified in Bikram yoga, Yin yoga, is an AMGA rock guide, and ACE personal training.
Carol says:
I want to be an inspiration to all women of all ages who want to keep pushing for their physical and mental health.

As your guests have proven time and again, your body will reward you with muscle tone, weight control, flexibility, a sense of empowerment and well being. How much is that worth??

Fit over 50 is the purpose for your wonderful podcast. My input is, you are so young when you're 50, that you can do practically anything. Go for it! The same for over 60 and 70.
Just realize that it gets harder as you get older but don't let that stop you!

I don't know about over 80 yet but, I'm ready and excited to see how much I can accomplish. No limits!
~ Carol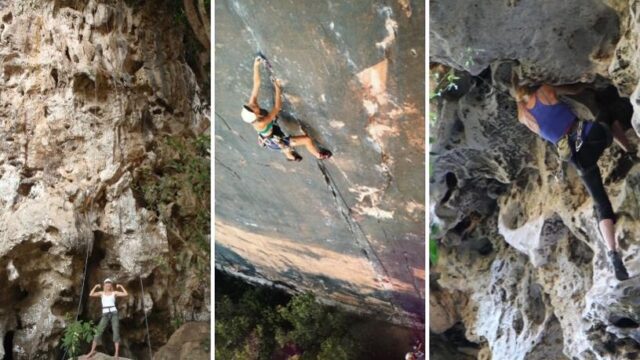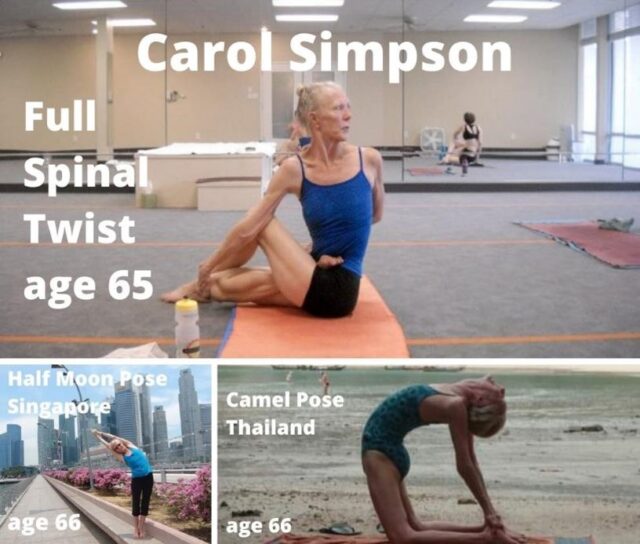 In this episode, we discuss:
What is rock climbing and how is it different from mountain climbing
How a simple conversation on a ski lift changed her life at age 42
What she loves about rock climbing
Growing up as a "tom boy" and then having to become "ladylike" — then later finding the joys of exercise
Overcoming serious health issues: heart, hyperparathyroidism, and a concussion (not due to rock climbing!) as well as COVID
YouTube yoga links we mentioned: Yoga With Adriene – YouTube, Travis Eliot YouTube,
Tracking food on My Fitness Pal
A vegetarian since 1980, she is now a pescatarian (meaning she also eats fish)
Her Website: Yoga in the Courtyard
Instagram
Facebook