Episode 140 – Amazing Female Athletes with Elizabeth Emery
Download | Play in New Window
Please Subscribe: Apple Podcasts  (iTunes) | Google Podcasts | Pandora |  Player FM | Castbox | Tunein | Spotify | RSS | Amazon Podcasts | iHeartRadio | Podchaser | Podcast Addict | Listen Notes
In episode 140 Jill and Chris talk with Elizabeth Emery. She is a former professional cyclist, US National Champion, and Pan Am Games gold medalist who raced in the women's Tour de France for many years when it was called The Grand Boucle. She won the US Time Trial National Championship, a gold medal in the Pan American Games, the Pan American Championships, and the Tour of Japan.
Elizabeth is the host of the podcast Hear Her Sports where female athletes share stories of the amazing things they're doing.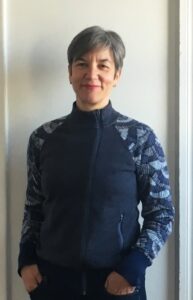 We discuss:
Her experiences as a professional athlete and racing in The Tour de France
Her motivation to keep training
Why she started her podcast Hear Her Sports
What she has learned about ways the female athletes train and eat
Lessons we can learn from professional women athletes
Why there is lack of media coverage about women athletes?
Tidbits about the stories of some amazing women athletes she has interviewed. Most recently in episode 154 Jayden McKinney 2x Ohio High School State Wrestling Champ.
Links mentioned in this episode:
Hear Her Sports Website and Podcast Episodes
Move the Body, Heal the Mind: Overcome Anxiety, Depression, and Dementia and Improve Focus, Creativity, and Sleep by Jennifer Heisz