One of my goals this time of year is to be outside and enjoy nature. I find that it's easy to get plenty of steps walking in nature and it's easy to get the steps when you're not thinking about it. Lately I've done some hiking and talking with friends. It's always a pleasure to walk and talk. It's also one of the prettiest times in nature here in Northeast Ohio — Fall!
I was lucky to be out in sunny warm weather and still get to see trees just beginning to change. One of my walks was at Hudson Springs Park, not too far from where I live. Jill and I took a short walk around Hudson Springs Lake with our dogs, Penny and Peanut. It sure seemed like a perfect day for walking a dog and many of the people we passed by were also walking their dogs.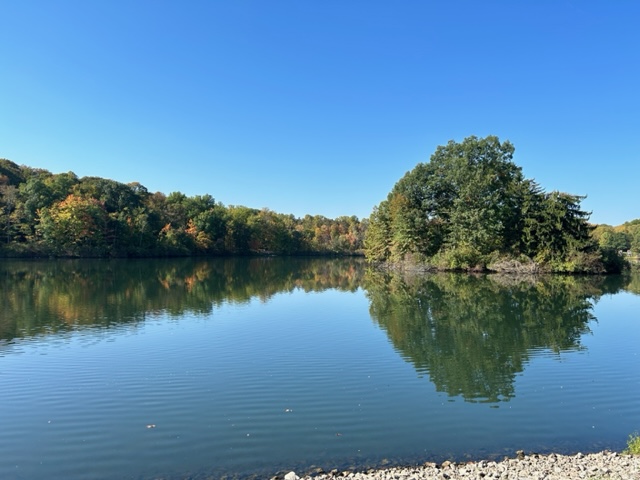 I snapped this photo as we were coming into the home stretch. You can see that the trees are just beginning to change color.Tonight the temperature is supposed to drop to 38 degrees, so I will try to recreate this photo to see what changes have happened in less than a week!
Another great place for taking photos and walking is the Holden Arboretum. I love taking photos and the views at Holden Arboretum really don't disappoint. There are so many beautiful walkways there. I really get inspired to work in my yard after walking in an arboretum.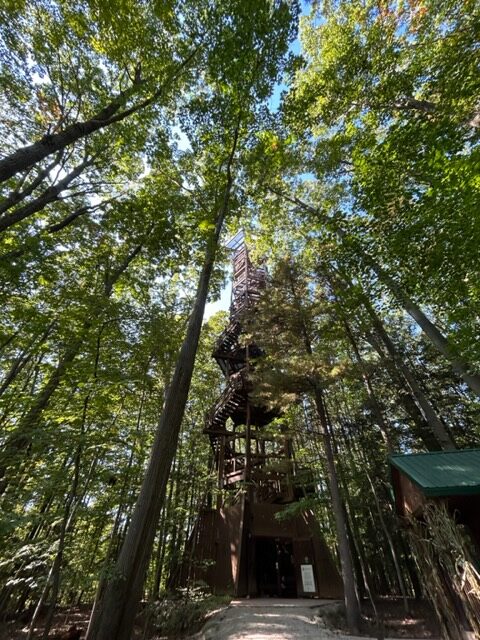 The Holden Arboretum has a tall tower with many steps. It is exhilarating being up so high and looking down on the very very tall oak trees!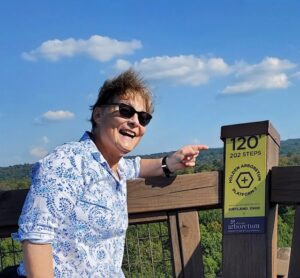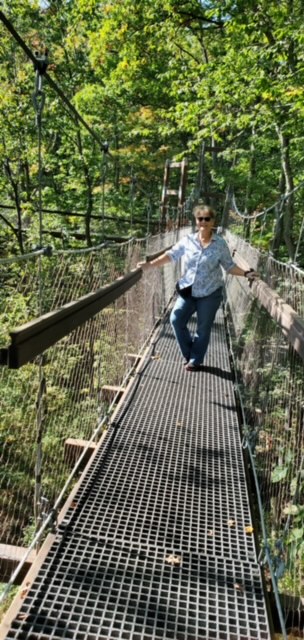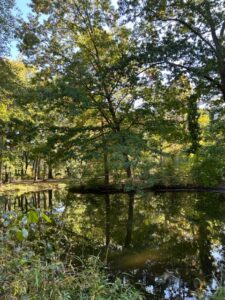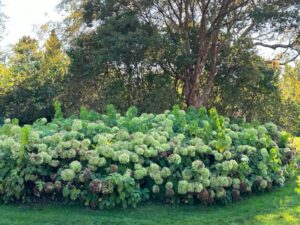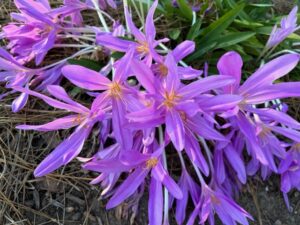 By the end of the day, I had almost 22,000 steps. It's funny how when my mind is thinking of the plants and nature's beauty, I don't think about getting exercise. It just happens!