Looking for a delicious zucchini casserole recipe? A few weeks ago I mentioned that my zucchini plants were doing well. Wow, the zukes are coming in strong now.
A special thank you to Marcia Allen who posted a couple of great recipes in the comment sections of that post yesterday.
I tried the casserole and am posting my step by step photos here. Immediately I realized I don't have the right cheese (Shredded Parmesan or Asiago Cheese), but I did have just a bit of a sprinkle of Parmesan cheese to add to it. When I make it again, I'm going to use the right cheese because I know it'd be even better!
First I cut the zucchini into round slices,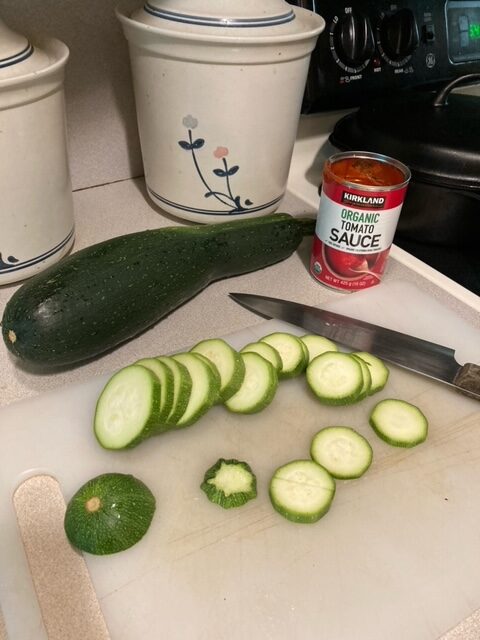 The sprayed some olive oil onto the bottom of a glass round pie plate and added some marinara sauce and then laid in the slices.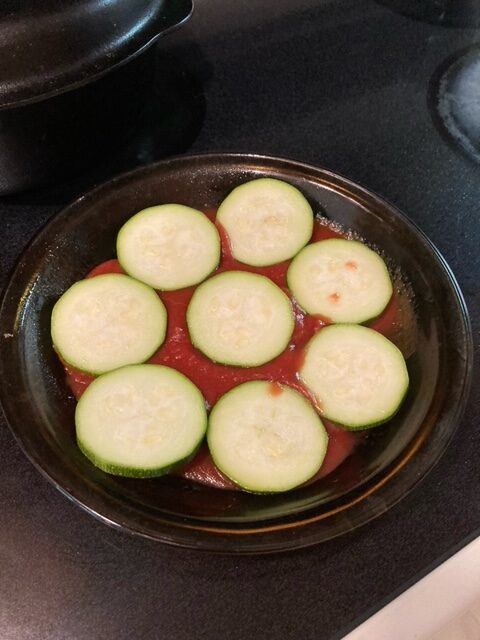 Then I sliced very thin slices of a sweet onion and a green pepper to top the zukes.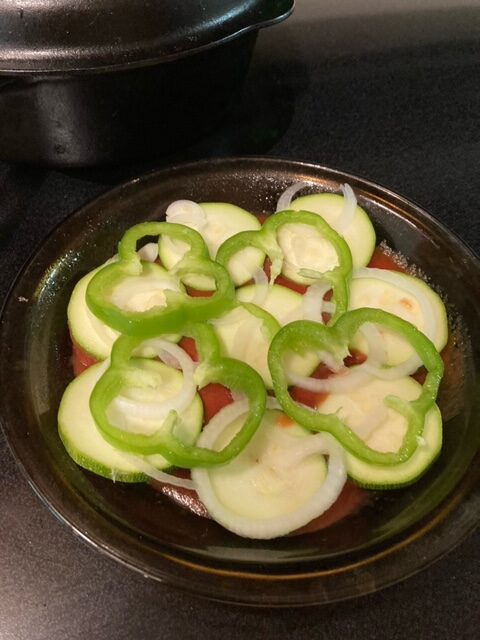 Added more sauce to the Zucchini Casserole and repeated with more zucchini rounds, onions and peppers.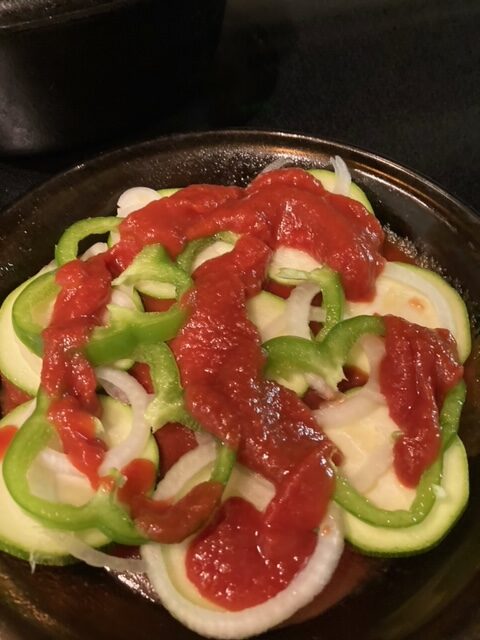 Topped with more sauce and then the sprinkle cheese.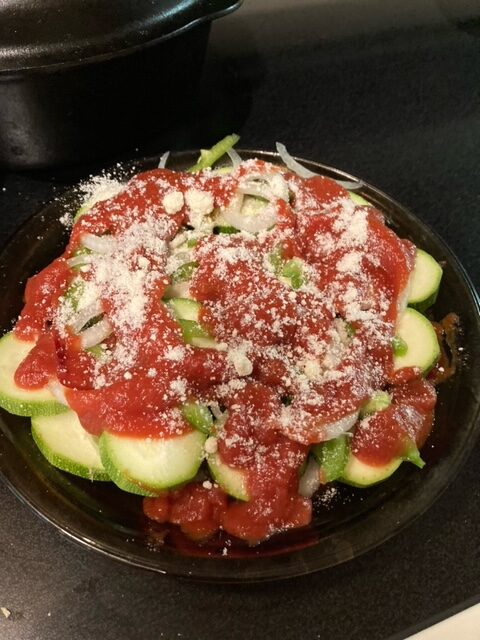 Baked at 350 for 45 minutes.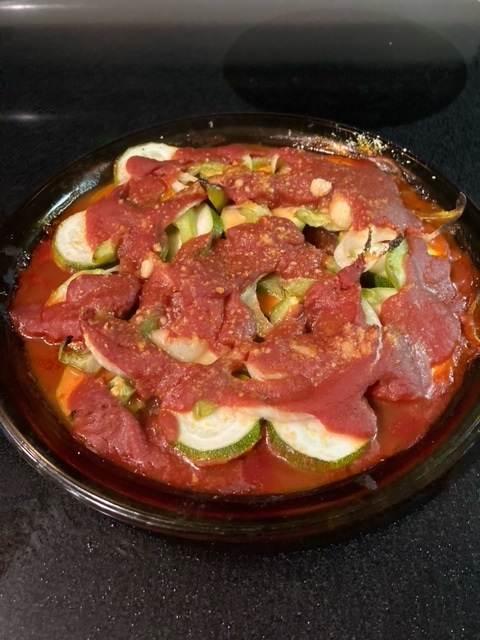 Delish!! This is also a great veggie challenge recipe too, if you're challenging yourself to add more vegetables into your meals.