Don't you love springtime hiking? It makes life feel glorious, don't you think?
It's spring here in Ohio and flowers are beginning to bloom. Trees have blossoms on them but there's still a look of winter because the trees don't have leaves on them yet.
I've gotten out to local parks and hiked trails that I haven't been on in quite a while. Some are actually brand new to me. In the photo above, I hiked a new trail (to  me, that is) with my son. It is part of the Edgewater Beach park in Cleveland.
Because of the Covid-19 shutdowns last year, I ended up not hiking much any time of the year because the parks were so crowded with people who couldn't go shopping or dining that I decided to just stay home. Well, I also went to the parks that aren't so pretty because nobody else was there.
Chris and I have been able to walk together a couple of times. It's been such a pleasure to see her live and not just on Zoom. I'm very grateful that Zoom has allowed me to see people live but there's a difference between a virtual visit and being there in person.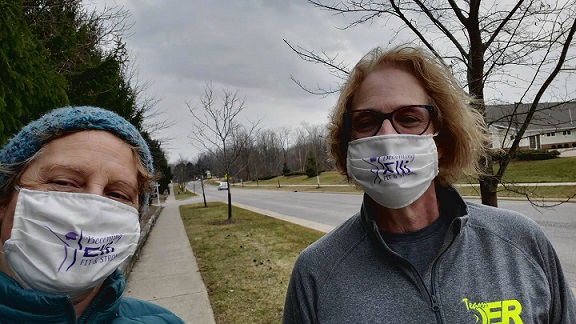 I also got to see my friend Lois recently when we went for a hike. It's been a long time since I've spent time in person with her. We hiked to Brandywine Falls in the Cuyahoga Valley National Park. Last year I found huge crowds there so stayed away for most of the year. We got in a lengthy four mile hike that day.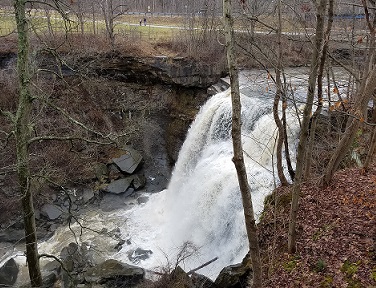 There's something wonderful about seeing the daffodils blooming and the leaves beginning to bud on the trees. It's just a great feeling to be outside, enjoying some sunshine and not braving the winter elements. I like not worrying about slipping on the ice.
How are you enjoying the new season? Feel free to let me know!