Hiking through the woods is an enjoyable way to spend a spring afternoon. Yesterday was one of those special spring hikes.
I tried to stay in the moment and had a good time checking out all the signs of spring. It felt almost like a scavenger hunt: Moss, check. Mud, check. Ferns, mushrooms, ravine. Check, check, check.
Hiking in the woods definitely reminds me of when I was a kid because when I was young, this was a constant activity in the spring.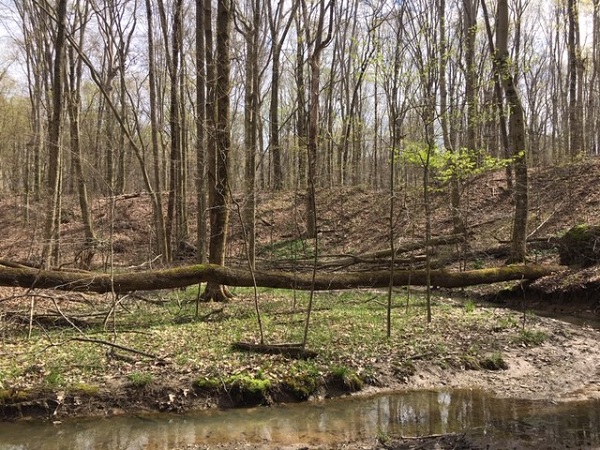 I didn't get a photo of the deer that I saw. In fact, I didn't even think of it, just enjoyed the moment. It felt really good to be out in the sun crunching over hills and along the trail. Social distancing is easy when you're in the woods. It doesn't as feel weird as trying to stay 6 feet apart while talking in someone's driveway or in a parking lot at the grocery store.
Doing something you love really doesn't feel like exercise. Yesterday, without even realizing it, I hit all my FitBit goals of the day. More importantly, after focusing on the woods and hiking along the trail, my mind got back into its normal, happy place. Besides the fresh air and sunshine, I think it was the mindfulness. Staying in the moment really helps to flush out the feelings of isolation that have been haunting me lately.
Gotta love the joys of nature!
How about you? What have you been doing to find enjoyable ways of getting exercise? Leave a message below, send an email to chris@becomingelli.com or a voice mail at 330-970-6662.