I love a Veggie Salad Lunch and this makes an easy lunch filled with vitamins and fiber. All delicious and made up of fresh veggies.
Cherry tomatoes
Green pepper
Green cabbage
Cucumber
Avocado
Onion
Celery
Lemon
Olive Oil
Cider Vinegar
Salt and Pepper
Chop, dice, slice and cut up vegetables to similar size. You can add other things depending on what is in your kitchen!
I used a larger knife to cut some of the vegetables because that little paring knife worked well for some things, not so well for others.  I cut just a little bit of cabbage and then diced it really small. It almost looked like riced cauliflower when I was done.  I would have added carrots and cauliflower if there was some in the fridge. I did have spinach, but I ate that at breakfast with my eggs.
Mix together in a big bowl. Squeeze lemon juice from lemon. Add oil and vinegar. Salt and pepper to taste. Enjoy!!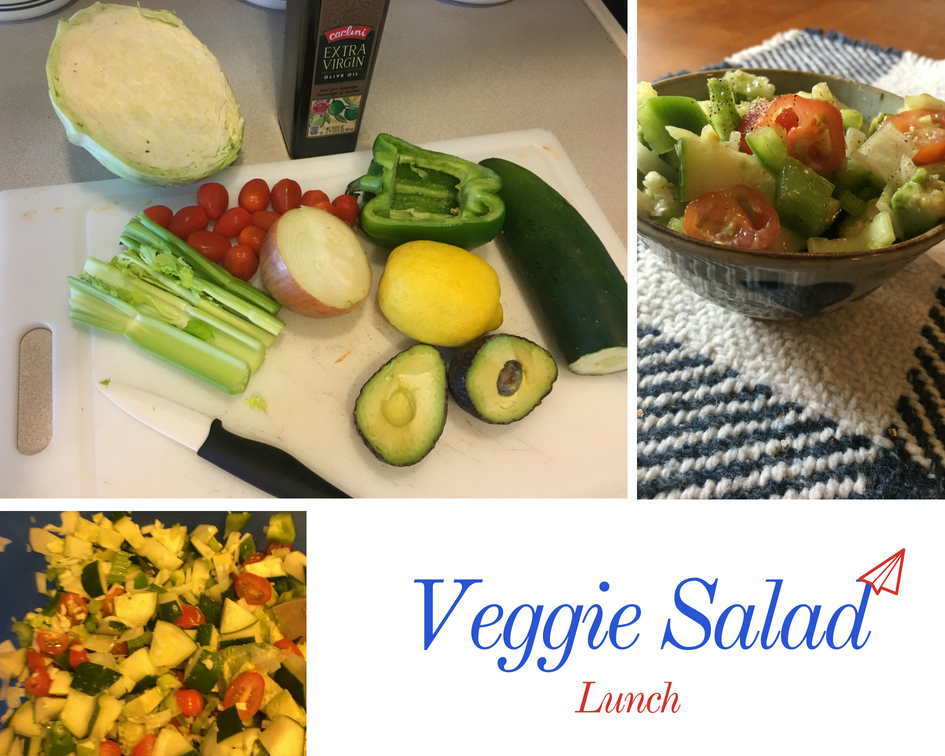 Not shown: cider vinegar, salt, pepper.
What did you have for lunch?