I tried a new bar at the advice of a friend. I wouldn't call it a protein bar, but I would describe it as more of an energy bar.
In one word – DELICIOUS.
The bar is called Autumn's Gold Grain Free Granola Bar. I tried the cinnamon almond flavor.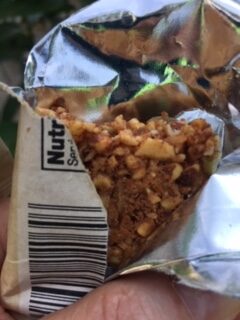 The simple ingredients are most appealing: almonds, pecans, maple syrup, honey, coconut, pumpkin seeds, cinnamon, sea salt and vanilla.
After a two hour bike ride I was hungry and this bar was delicious. Must be the honey and maple syrup!
It's not only grain free, but gluten free and non GMO. The macros are fat 17g, carbs 11g, and protein 5g.
Here's all the details: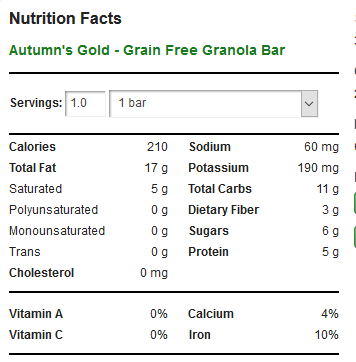 I like that it won't melt in the hot sun while riding.
What about you? What do you bring with you for a snack after a long workout? Leave a message below.