Episode 110
Download | Play in New Window
Please Subscribe: Apple Podcasts  (iTunes) | Google Podcasts | Android-Google Play | Stitcher | Player FM | Castbox | Tunein | Spotify | RSS
In episode 110. Jill and Chris talk with Colette Harris about how she transformed her health and body with nutrition and lifestyle changes.
After she was diagnosed with Lipoedema and Fibromyalgia, Colette searched for recovery beyond pain medications. She made a series of daily habit changes over the course of several years to eliminate refined carbohydrates and sugar.
She tells about her experience in reducing inflammation, eliminating pain and finding a healthy lifestyle.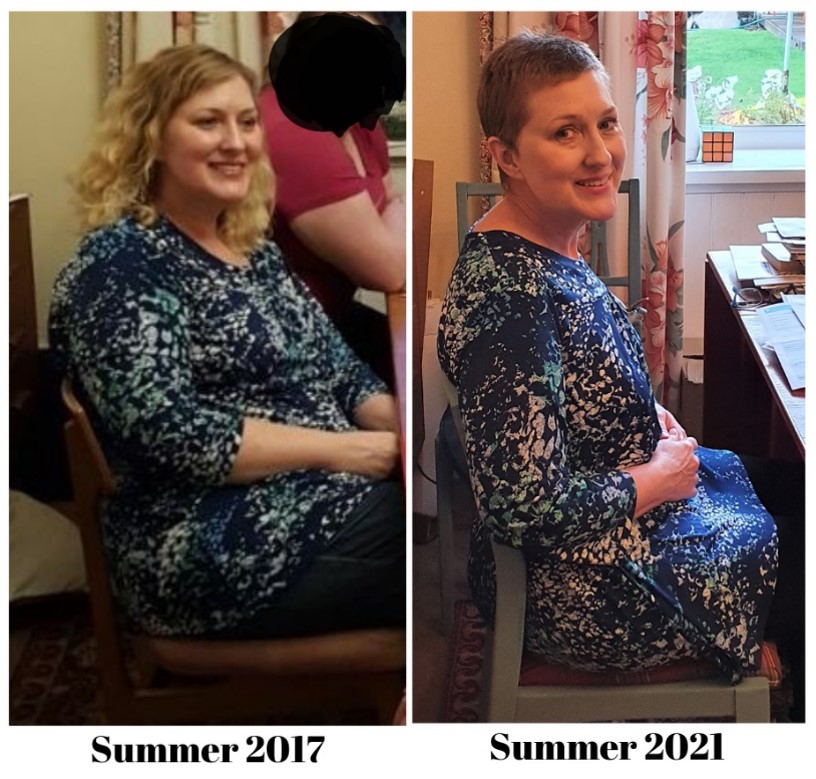 "Making small habit changes each day add up to BIG change."
Colette is a health coach who lives in Lochwinnoch, Scotland and helps others with sugar detox and lifestyle transformations. She was in the U.S. Navy Reserves and enjoys traveling the world.
We discuss Daily Habit Change:
Lipoedema is not rare, 11% (predominately women) have it.
Genetic, thick legs, stress and hormone changes (puberty, pregnancy or menopause generally) bring it out.
How CBD oil helped with fibromyalgia pain
How she was able to detox from sugar with a 90 day program in 2020
What she eats now to maintain her health
Why detoxing in a community is more successful than trying to white knuckle it alone
It's not just what you put in your body but also on your body.
Infrared sauna
Brown fat versus white fat.
Wim Hof breathing method
Vibration plate
Habits, discipline, motivation – it all takes much longer than 21 days and how little rewards (non food) work
Jon Gabriel meditation 10 minutes a day transformation
Freeze/Fawn response vs Fight/Flight or Rest/Digest
Daily Habit Change website: https://www.dailyhabitchange.com/