Cucumber Tomato Quinoa Salad is great when you're in the mood for a summer salad and perfect for the #VeggieChallenge!
Directions:
Cook one cup of quinoa in one and a half cups of boiling water.
Stir quinoa frequently until water is absorbed. Take off heat and cover for 15 minutes. Fluff.
Peel and remove seeds from the cucumber.
Chop Veggies:
Tomato
Cucumber
Carrots
Sweet Peppers (red, yellow, orange)
Green Pepper
Squash
Celery
Onion
Cauliflower
Toss together.
Add Dressing:
Lemon juice
Olive Oil
Apple Cider Vinegar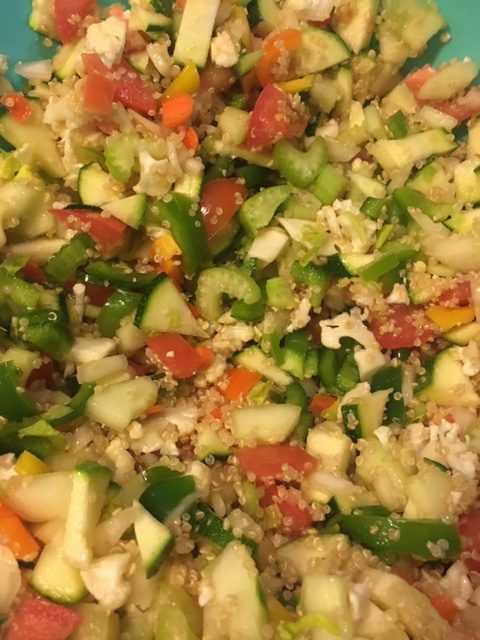 Chopping lots of raw vegetables takes a few minutes, but they add lots of flavor and fiber.